Ex Of Nick Gordon's Gal Pal Reveals The Truth About Their Relationship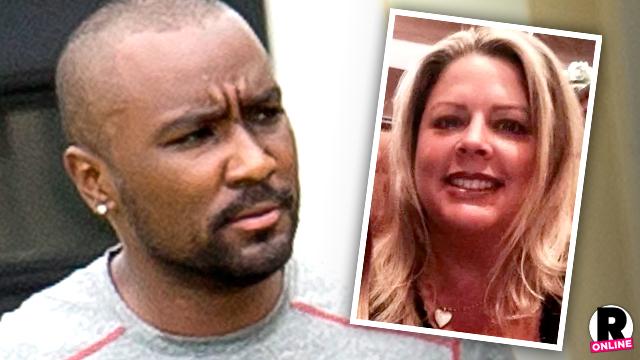 In recent weeks, Bobbi Kristina Brown's troubled boyfriend Nick Gordon has been spotted out and about in central Florida with a much older woman.
Though the 25-year-old rehab alum has been spending a lot of time with Heather Posey, 39, the single mom's ex-husband swears the two are just good friends.
"They're not dating," Sam Posey tells RadarOnline.com in an exclusive interview. "They're next-door neighbors. As far as a relationship, there's nothing. Friendship? Of course."
Article continues below advertisement
Sam, who says he's still close with his former wife, insists both he and Heather chat frequently with Gordon, who has been living in his biological mother Michelle's Sanford, Florida, apartment since he checked out of rehab in late April.
Sam also slams rumors that registered nurse Heather financially supports Gordon, and acts as his drinking buddy.
"She couldn't even afford to support him," Sam scoffs, adding that they instead emotionally support Gordon with normal activities like hitting the local pool and watching Florida Gators basketball games.
Despite their abundance of quality time together, he claims Gordon never talks about the comatose Brown's condition, or her infamous near-drowning in their Atlanta home back in January.
"We don't talk about it together. It's none of my business," he insists, knocking suggestions that Gordon is having the time of his life while Brown nears death in an Atlanta-area hospice.
"He's not chillin' and having a ball, he's just normal. He's 25! If he wants to go to the pool, he should go to the pool."
Article continues below advertisement
As for claims that Gordon is responsible for Brown's downward spiral and near-drowning, Sam says he will "leave it to the courts."
"I really feel it's all just rumors," he says. "From the outside, seeing Nick, I think he's a nice guy."
As Radar reported in June, Brown's conservator filed a lawsuit against Gordon, accusing him of inflicting emotional distress on and assaulting his ex-girlfriend, 22. The suit also alleges that he stole thousands from Brown as she lay helpless in a coma.