Presidential Election 2016
He's Hired? 'Donald Trump Is Going To Win This Election' — Presidential Candidate Soars In Popularity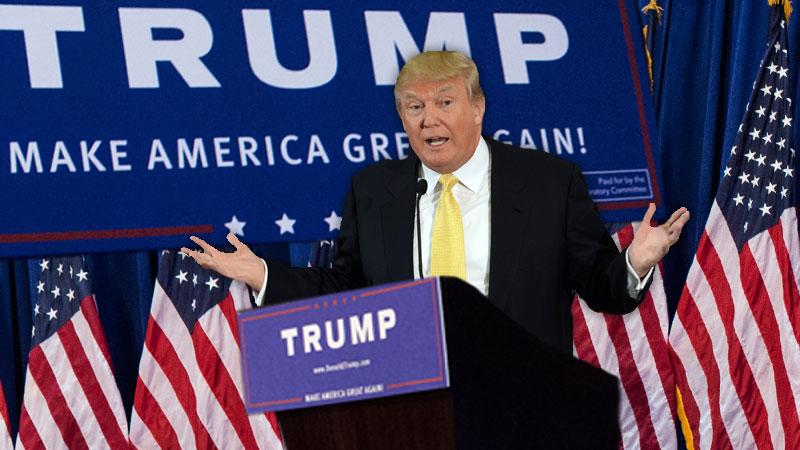 Love him or hate him — Donald Trump is now the top contender for the Republican Presidential nomination.
A recent CNN poll showed the former reality star is leading his party at 17%, followed by Jeb Bush at 14% and Scott Walker at a distant 8%. New Jersey Governor Chris Christie rounds out the bottom of the heap at just 3%.
And favorable opinions on 69-year-old Trump among members of the Republican party have skyrocketed from 23% in May to 57% today.
Article continues below advertisement
"Donald Trump is going to win this election, because his message is resonating with the people," says Michael Cohen, Special Counsel to Donald Trump. "Donald Trump is adamant that he sees the United States of America as the land of opportunity, and, if elected president, he's going to bring that opportunity to their doorstep, and that's not something that any other candidate can do."
Cohen points out that despite not having strong support from the Latino community, for example, it's just a matter of time.
"He's the only candidate out there that can actually make this country great again, they will change and they will become Trump supporters," says Cohen.
The reason? Trump has been able to shake up the 2016 Presidential race and gain the edge among other candidates through his unique approach to politics as a CEO.
"Donald Trump is an interesting guy, and a lot of things don't happen in Presidential races," Cohen notes. "Donald Trump is changing the face of Presidential politics."
Article continues below advertisement
Cohen is coming to Trump's defense in the face of recent criticism that he was using the shooting death of Kate Steinle, who was gunned down in San Francisco on July 1 by an illegal immigrant who had snuck into the U.S. on multiple occasions, as a political ploy to discuss immigration.
"Donald Trump speaks from the heart, which is something very different from any of the other politicians," blasts Cohen, who revealed in a recent CNN interview that his boss had recently connected with the Steinle family.
Behind the headlines, says Cohen, Trump is completely focused on one goal: "All Donald Trump wants to do is make this country great again."
Watch more on Cohen's take on Trump here.