Her Big Debut! Teen Mom Maci Bookout Shares First Snaps Of Daughter Jayde – See The Too-Cute Photos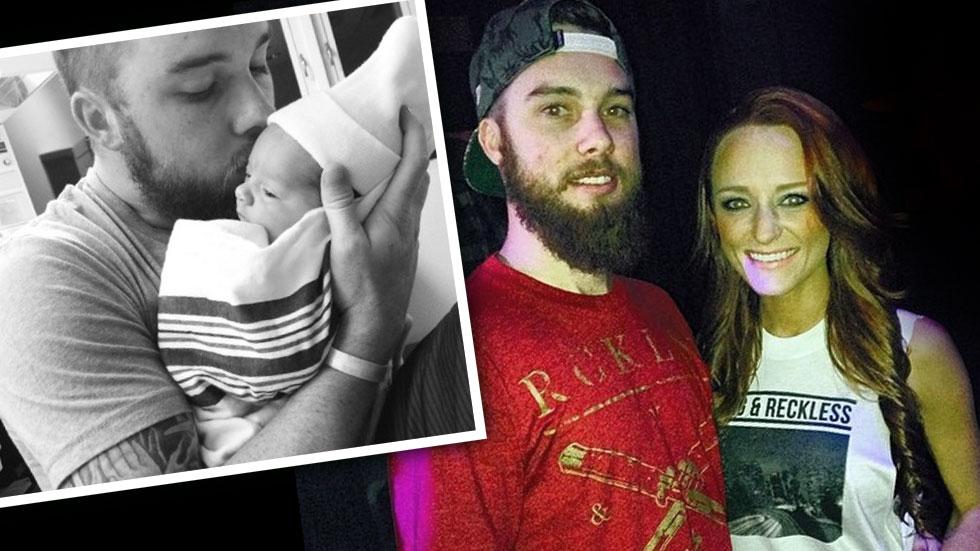 Just in time for their annual 4th of July Bookout Cookout, Teen Mom Maci Bookout and boyfriend Taylor McKinney officially debuted their baby daughter, Jayde Carter, on social media!
"Introducing the prettiest girl in the world! Jayde Carter McKinney," Maci wrote on Instagram, crediting the photographer who captured the adorable moment.
https://instagram.com/p/4olSxAQh3i/
In another photo, Jayde gets some love from big brother Bentley, Maci's six-year-old son whom she had with ex-boyfriend, Ryan Edwards.
Article continues below advertisement
https://instagram.com/p/4osAaOwhyo/?taken-by=macideshanebookout
Later, Jayde's proud dad Taylor shared this photo of him planting a kiss on his then-newborn baby girl.
https://instagram.com/p/4oqJ8vwGtz/?taken-by=tmon3yyy
Can you feel the love tonight?!
Do you think Jayde looks more like Maci or Taylor? Let us know in the comments below!