Loredana Nesci's Boyfriend Was 'Afraid' & 'Intimidated' By Reality TV Beauty –– Peer Calls Ex-Cop & Bodybuilder 'Bossy, B*tchy & Dangerous'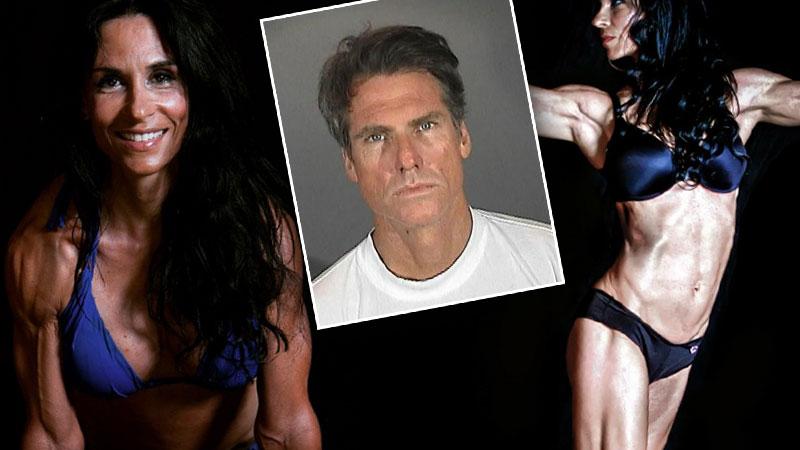 Loredana Nesci's boyfriend, who's accused of her murder, was "afraid" and "intimidated" by the late bodybuilding beauty, according to a friend of the former live-in lovers.
Todd Bernstein, a real estate broker who was in business with the late star of Sundance TV's "Loredana, Esq." and her partner Robert Reagan, painted a shocking picture of the power struggle that existed behind closed doors involving the 47-year-old Nesci and 51-year-old Reagan.
Article continues below advertisement
"While it's sad she's not with us any more, she was bossy, b*tchy, dangerous -- a real piece of work," Bernstein told Daily Mail, rattling off the credentials that made Nesci -- also a former LAPD officer -- no one to mess with.
"She was also a tactical fighter, she trained, she kick boxed," Bernstein said of Nesci, who was fatally stabbed by Reagan last week during a struggle over a hunting knife in the Redondo Beach, Calif. home they shared.
"Robert was intimidated by Loredana which makes this all the more surprising -- yes, they were in love, but he was afraid of her, he told me as much," he said of Reagan, whose attorney told a court that his client killed Nesci in self-defense after she charged at him with the weapon.
Bernstein said he got to know the duo when he began working with them two years ago, as the model-turned-contractor Reagan was renovating a house in Tarzana, Calif., and Nesci was handling the business end.
Article continues below advertisement
"She was horrible to him, but he loved her ... I did a real estate deal through Loredana and she was really short with me on the phone and aggressive," Bernstein said. "She was like, 'Are you gonna sell the f***ing house or what?' She was really gruff, really pushy."
Bernstein said that the murder suspect Reagan was "a very sweet guy" who acted as a buffer between him and his partner.
"He was always real accommodating, he helped me a lot," Bernstein said. "He said to me, 'Listen, Loredana's really smart, but you've got to talk to her a certain way' -- I quickly found out what he was talking about."