More Trouble? Lindsay Lohan Reportedly Skips Out On $1,300 Dinner Bill— Just Two Months After Completing Probation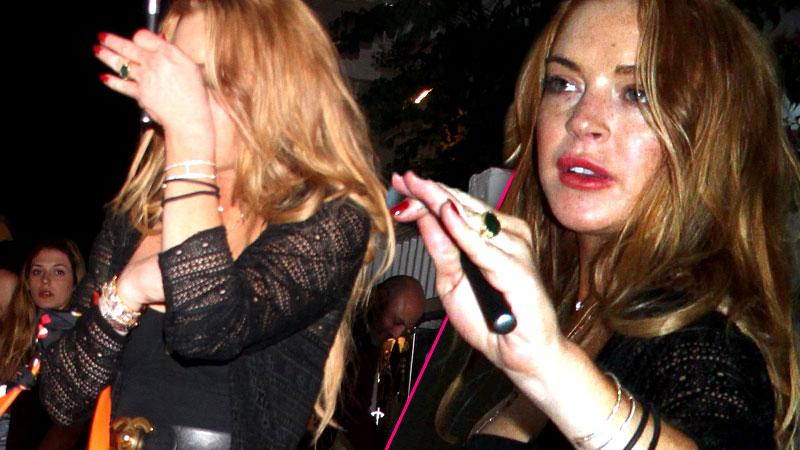 It seems that Lindsay Lohan is up to her old tricks!
According to Life & Style, the European traveler, 29, sat down for dinner at Sea Satin in Mykonos, Greece— but didn't want to pay up!
"She invited about 10 guy friends to dinner…and ordered crab legs and lobster— the most expensive things on the menu," an insider told the magazine.
The rehab alum, who has been spotted drinking again in recent months, was reportedly on her best behavior until the $1,300 check arrived.
Article continues below advertisement
"Everyone, including Lindsay, split without paying!" the insider revealed. "She told the guys…not to worry about the bill."
The restaurant allegedly spent three days looking for Lohan, and one of her friends eventually covered the pricey tab.
Possibly until now, the actress had been staying out of trouble since her relocation to London and frequent trips around Europe.
She officially completed her eight-year probation stint in May following numerous run-ins with the law.