Exclusive
Stalling The Split! Kourtney Kardashian Puts Legal Plans 'On Hold' While Scott Disick Continues Partying — Will She Take Him Back?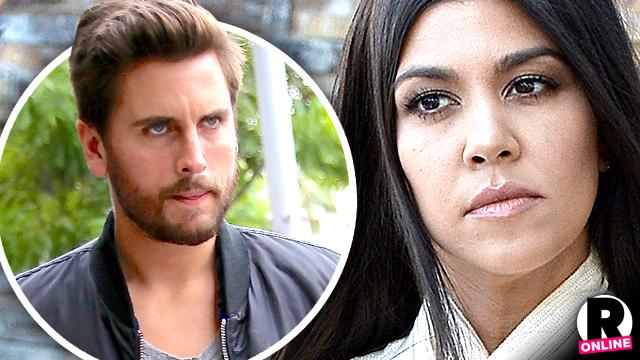 Kourtney Kardashian was quick to hire an attorney after kicking Scott Disick out of her house earlier this month. But after starting plans to go for primary custody, RadarOnline.com has learned, Kardashian has called a hold on all legal proceedings against him.
An insider told Radar that Kardashian's lawyer has not yet drafted the papers that will seek the new arrangement. The source said, "Her attorney is ready, though, and it is just a matter of time."
Article continues below advertisement
Why the delay? "Kourtney knows that Scott is so far gone right now that she doesn't want to provoke him to do anything stupid," the source said.
As Radar previously reported, the unmarried married mother to Mason, 5, Penelope, 3 and six-month old Reign, ended her relationship with Disick, 32, because of his refusal to get help to overcome his alcoholism and his inability to stay faithful to her.
"Scott is a total mess right now and that is why she kicked him out," the source said. "His addiction destroyed them."
However, now it seems that the wedge that drove the two apart could be the factor that allows Kardashian to become the sole guardian of the former couple's children.
Los Angeles based attorney Bret. D. Lewis told Radar, "Given the facts are true that Scott is an alcoholic and drug user, Kourtney will most likely get full custody of their children because the judge will decide that it is in their best interests to be with her."
"Whether you are married or not, there is legal obligation to pay child support," Lewis, who is not representing Disick, nor Kardashian, continued.
"Based on my experience, I suspect that Kourtney will not seek child support. To do so would be a bad political move on her part and she definitely does not Scott's money."
Do you think that Kourtney Kardashian should take Scott Disick back if he goes to rehab? Tell us your thoughts in the comments below.