Kim Richards Hits 30 Days Sober, Her Ex Claims — Will It Stick This Time?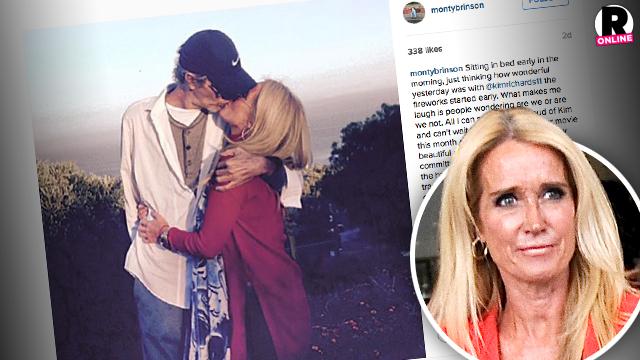 Kim Richards is back on track! The former Real Housewives of Beverly Hills star has been sober for more than 30 days, RadarOnline.com has learned, and her ex-husband is trying to set the record straight about her hard-earned recovery.
Monty Brinson, the father of Richards' daughter Brooke Brinson, took to his Instagram page to prove he is standing by his ex-wife in her troubled times.
Brinson wrote, "Kim checked into voluntary because she wanted to help herself, no intervention or told her too. I'm proud of her because she's 38 days sober."
Article continues below advertisement
The Real Housewives of Beverly Hills star checked into rehab after her embarrassing arrest at the Beverly Hills Hotel where she assaulted a police officer in a drunken rampage.
She has since been fired from the hit Bravo show, but according to Brinson she is working on new opportunities.
"Since everything happen she has been offered multiple things," he wrote. "It's not a comeback she been a actress since she was 4 sic."
He also managed to get a dig in at the show and her former co-stars. "Regarding the housewives she looked at as just a job sic," he wrote. "everyone else was just looking for fortune and fame."
Brinson has insisted that Richards has a story to tell, and teased her revelations, writing: "I keep going but I'm tired and ill let Kim explain herself- one day all the truth will come out."
Do you believe Monty's version of what is going on with Kim? Sound off in comments below.