Exclusive
Turf War! Kim Kardashian Threw A 'Hissy Fit' Over Brody Jenner Getting Show On E! — The Same Network That Airs 'KUWTK'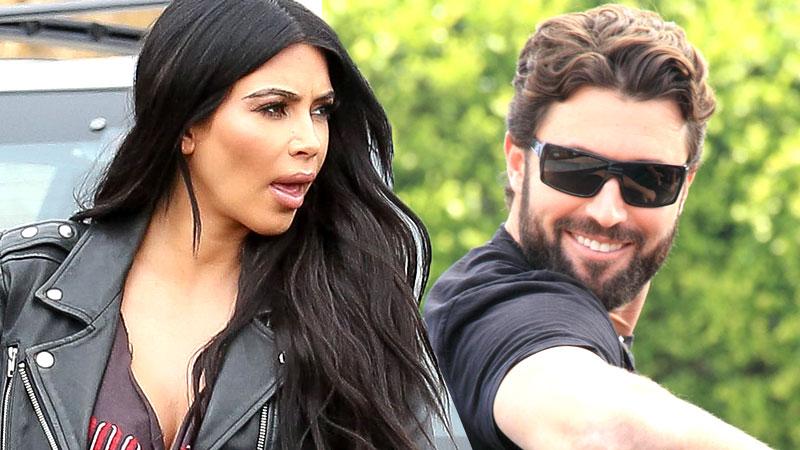 One family, one network? The Kardashians have chosen to keep Keeping Up with the Kardashians and its various spin-offs all on E!, but when step-brother Brody Jenner also chose to do his own show on the network, RadarOnline.com has learned, Kim was livid!
The deal for Jenner's show, Sex with Brody, had been in the works "for about six months when Kim found out about it, and it was already a done deal by then," an insider said. "The network had wanted Brody to do a reality show, but he wanted a change from that genre."
Article continues below advertisement
But still, for Kim, it was too close for comfort. "She wasn't happy when she found out about it, and totally threw a hissy fit," the source said. "She even asked Kris to intervene to see if the show could be axed before it was even on the air!"
"Kim claimed the only reason Brody got the show was because of her connections, which is funny because he had already been doing reality TV long before KUWTK aired," the source continued. Jenner starred in Princes of Malibu in 2005, and began his long career on The Hills in 2007, when KUWTK debuted.
As Radar reported, the step-siblings have been at odds for years: Kim did not invite Jenner's girlfriend to her Italian nuptials last year, and he famously attended her ex-boyfriend, Reggie Bush's wedding instead.
The source added, "Brody was happy that E! wanted to work with him, and could care less about the drama Kim is trying to create. In fact, Brody would love to have her on the show to discuss her infamous sex tape!"