'She Should Know The Truth!' Australian Stunner Says She Slept With James Harden AFTER He Began Dating Khloe Kardashian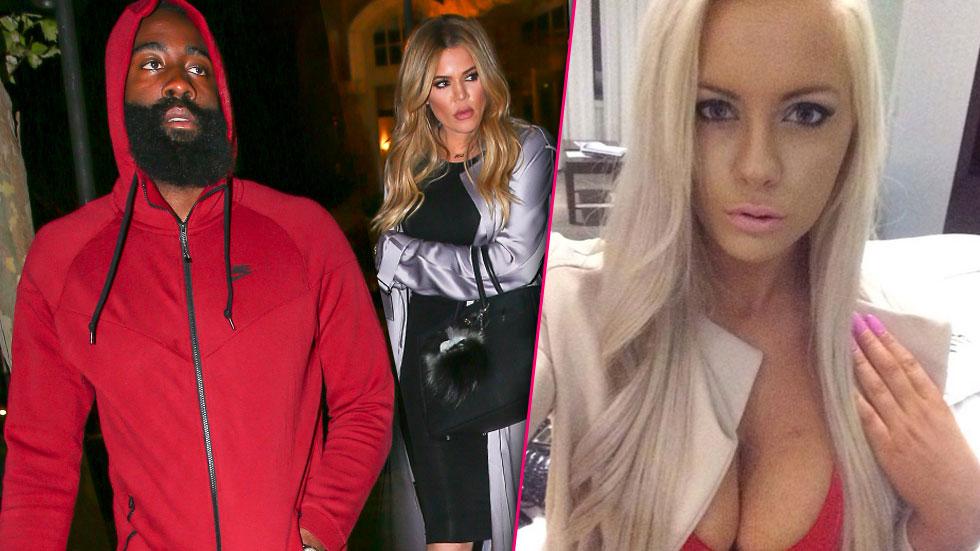 A blonde Australian beauty claims she slept with Khloe Kardashian's new beau James Harden AFTER the stars began dating.
Rochelle Relf told Australian magazine New Idea that that her hook-up with the 25-year-old NBA All-Star took place in June at The Star, a casino in Sydney.
"Khloe was with James in Hawaii, then he flew to Australia and spent the night with me," the 23-year-old Relf told the magazine. "He was charming, affectionate -- he asked me to visit him in America and told me that he was a single guy."
Article continues below advertisement
Things heated up when the two headed into the club at the hotel Marquee, where Relf said that Harden was "all over" her, as they were "openly kissing and holding hands.
"At one point, the security guard left forward and told us to stop touching but James didn't listen to him."
Relf, who calls herself an animal rights activist on her Instagram page, said that Harden, a Southern California native, "kept checking I was single and asked if a boyfriend would come bursting through the door looking for me.
"I laughed and asked if any girl was going to come bursting through the door looking for him and he said, 'No.'"
Relf said that in coming clean about the tryst, she doesn't "want to hurt Khloe," but rather alert her to her new love's wandering eye -- an issue she had to deal with in the past with cheating ex Lamar Odom.
"As a woman, I think we need to hear these things and she should know the truth," Relf said, painting a picture of how charming the Houston Rockets shooting guard comes off with the ladies.
"James is very good at making himself out to be a loyal person. He is Mr. Romantic and says what you want to hear. But he is in no way ready to be settling down, and it's no secret Khloe wants a family."
She added that, "Khloe has been through a lot" and that she should avoid similar mistakes with the "love rat" Harden.
"I'm saying all of this because she shouldn't be wasting time on this guy," she said. "He was happy to be entertaining girls in his hotel room and if he was my man, I would be chucking his clothes out on the street."