Exclusive
Judge Judy Ruined My Life! Recent Participant Says Show Fakery 'Destroyed Me On National TV'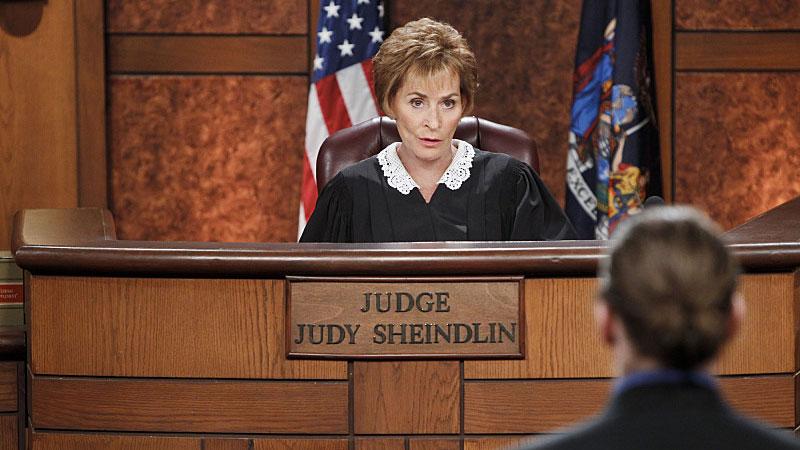 Judge Judy Sheindlin has made her name with a no-BS attitude to serving up justice. But a recent participant on the show tells RadarOnline.com that behind-the-scenes trickery made his experience in her courtroom a nightmare — and ruined his life!
David Kohalisky, who appeared on the show June 17, tells Radar, "She destroyed me on national TV and being on the show ruined my life!"
Kohalisky, a resident of Clearwater, Florida, was suing one of his neighbors for vandalism after the neighbor allegedly cut down a flag pole and it fell, damaging his car.
Article continues below advertisement
Although Kohalisky was only suing for his insurance deductible, which was $500, he tells Radar exclusively, "The producers tried to get me to look money-hungry and to increase the amount I was suing for."
"I just wanted what I had paid out for the damages, which was my insurance deductible," Kohalisky says.
"The producers kept on and wanted me to raise the amount I was suing for and I kept telling them, 'No I am not doing that.'"
Once on the stand, he claims producers fibbed about his witness.
"I told them that my witness was not my neighbor and they forced me to say that she was," he claims.
"I told them that this was not true and that she was not my neighbor, but during filming they introduced her as my neighbor."
However, the biggest blow, Kohalisky claims, was that they outed him as being gay.
"I told them from the beginning that I did not want to be outed because some of the people I work with are really homophobic," he says.
Article continues below advertisement
"On the day of the shoot, I was given a sheet of paper that Judy is given, which basically explains the case. And on that sheet of paper it said that I lived with my longtime life partner."
"I told them that I did not want to be outed as being gay, and they went ahead and did so anyways," he claims.
Lastly, on top of everything else, Kohalisky tells Radar that "during editing of the show, they used a statement from the defendant where he claimed that I was evicted from my place." Kohalisky insists that was a complete lie.
"I run a million-dollar facility and when my boss saw the show, not only did he see that I was gay and lived with a man, but he also asked me what being evicted was all about," Kohalisky says.
"I had to explain to my boss that I was not evicted and that was a lie. I was never evicted because I owned my house and I sold my house," Kohalisky tells Radar.
"I am really upset because nobody would listen to me," he says. "I opened a very big door because of bullies and I was just trying to get justice."