Exclusive
See No Evil! Teresa Giudice Still In Denial About Joe Cheating Rumors After He's Caught On Another Date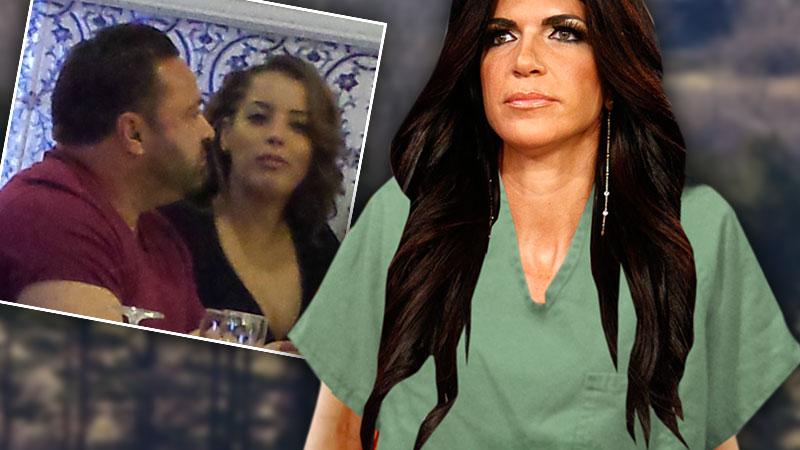 Prison has not changed Teresa Giudice when it comes to her devotion to her womanizing husband, Joe. After yet another report that he's stepping out on her with a younger woman, RadarOnline.com has learned she is STILL standing by him!
Even after Joe was spotted going out to dinner with another woman after daughter netseer, Gia's graduation, "Joe has told Teresa there is nothing going on, and she has nothing to worry about. And Teresa blindly believes him," an insider told Radar, "even as her friends tell her that something unsavory is going on."
Article continues below advertisement
"Teresa will always stand by Joe publicly, even to her friends," the source continued. "It's just a very sad situation because it's obvious to so many in their circle of friends that Joe is playing her."
A friend of Teresa's previously told Radar that after daughter Gia's middle school graduation In June, Joe decided to spend the evening with a younger woman instead of heading home to celebrate with his kids,
"When Joe was done with Gia's graduation, instead of staying with his family, he took his friend on a date to Rare The Steak House in Little Falls, NJ," the source previously said.
Rare — the same restaurant he used to go to with Teresa — has also become Joe's regular spot for nights out, said the source.
"He goes there often, and the people recognize him and are appalled because they know he used to frequent the place with Teresa and her family," the source said. When contacted by Radar, an employee for Rare refused to comment.
As Joe has begun filming a special for Bravo documenting his life as a single dad, it's more important than ever for Teresa "to present a united front," the source explained, "because she wants the world to think that the perfect family will be waiting for her once she gets released from prison."