Duggar Kids In Danger! Jim Bob Lets Young Sons Fly In Experimental Planes At Airshow With History Of Fatal Crashes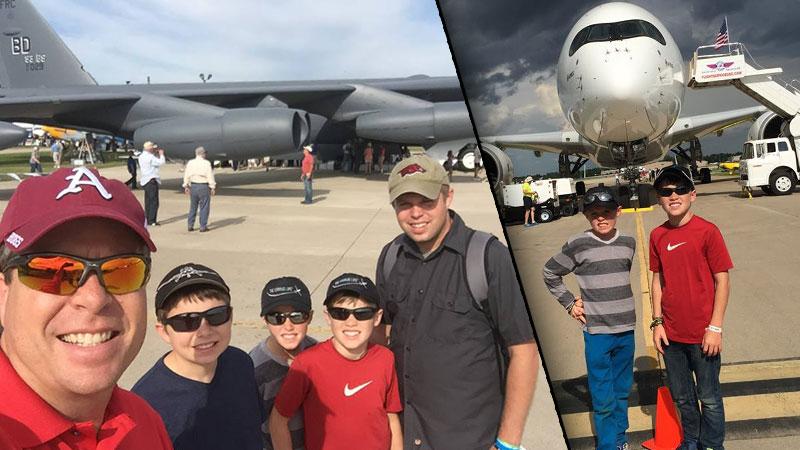 Neglecting to report their son Josh's sex crimes for more than a year may not be the only parenting fail for Jim Bob and Michelle Duggar.
RadarOnline.com can reveal that the former 19 Kids And Counting patriarch, 50, put his young sons in serious danger last week by bringing them to a Midwestern airshow with a dangerous history.
On July 23, Jim Bob announced that he had spent the past week camping in Wisconsin at the EAA AirVenture Oshkosh Airshow with four of his ten sons.
Article continues below advertisement
"Thousands of people and planes here," he wrote on Facebook. "James, Justin and Jackson even got to fly in an experimental plane."
He also included photos of the young boys — 14, 12 and 11 respectively— standing next to, and sitting in, experimental planes.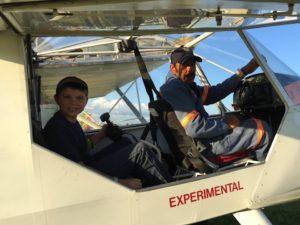 Son John David, 25, also attended the annual convention.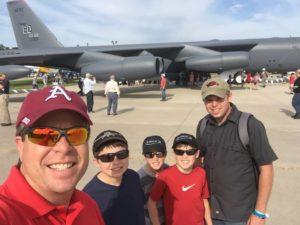 The week-long show features these aircrafts, which are built at home by amateur plane enthusiasts.
Though he says the family "had a blast" at the show, Jim Bob must have known the risks of putting the young boys in the experimental planes.
The convention has a history of fatal and life-threatening accidents on the grounds.
Just one day before the Christian dad's post, six people were injured when a single-engine plane crash-landed on an Oshkosh runway.
A local hospital spokesperson claimed one passenger was in critical condition, and another in serious condition after the accident.
Article continues below advertisement
During the 2014 airshow, a pilot died from a crash landing in a custom-built plane.
James Oeffinger, 74, of Kentucky died in a local hospital after the July 31 accident. His passenger, 21-year-old Jennfer Woloszyk, suffered serious injuries.
There were also major crashes in 2010 and 2011 at the Oshkosh show.
Jim Bob is likely to share more adventures on the family's official Facebook page, since TLC canceled their reality show last week following Josh's admission that he sexually abused five minor females, including at least two of his sisters, as a teen.
Did Jim Bob put his sons in danger? Sound off in the comments.