Another Duggar Lie? Jessa Angers Fans With Instagram Fakery — See What Sparked The Outrage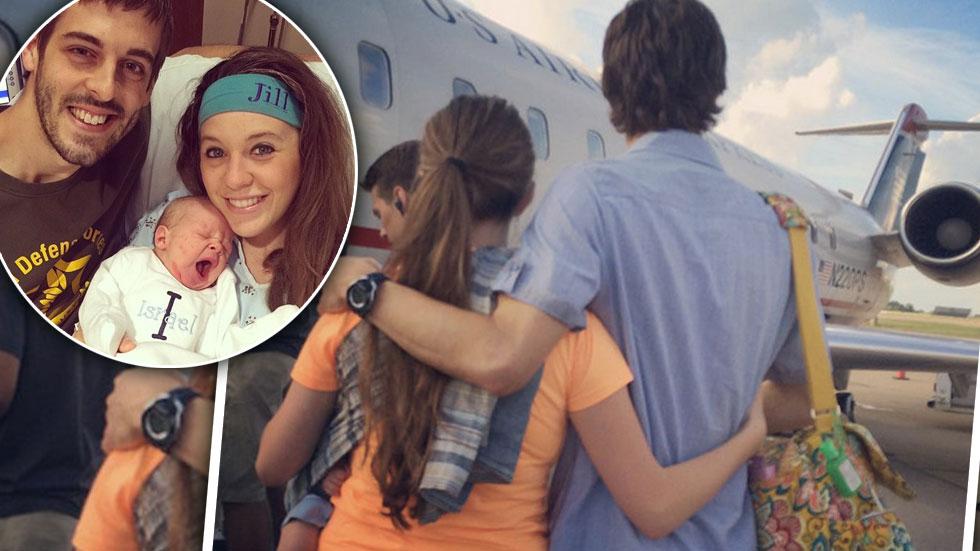 Jim Bob, Michelle and disgraced son Josh aren't the only Duggars angering fans by bending the truth! On Sunday, mom-to-be Jessa, 22, posted a homage on Instagram to big sis Jill, 23, and her husband, Derick Dillard, ahead of their mission trip abroad. And before long, angry fans were calling her a "liar" for the post!
Jessa wrote, "They've been praying about and working towards this transition since late last year, and are so excited to finally be heading to the mission field!" the pregnant reality star captioned her sweet photo of Jill, Derick, and their infant son Israel allegedly boarding an airplane.
Article continues below advertisement
Did Dillard's hair grow two inches overnight, or did Jessa mean to imply fans the young family had already left for their mission trip in an undisclosed country?
The administrator of the Facebook fan page was livid. "Jessa purposely made it sound like they were leaving and posted a photo to prove it," the administrator wrote. "I'll call out a liar when I see one."
Other commenters agreed, calling the post "very, very misleading," "dishonest," "desperate," a "fib" and more.
While others insisted it was a harmless post, the Christian clan has a long history of cover-ups and outright lies.
As Radar reported in May, Jim Bob, 49, and Michelle, 48, kept a huge secret about their eldest son Josh from fans for years. According to police records, the 27-year-old father sexually molested five minor females, including at least two of his sisters, when he was a teen.
Jill and Derick previously said they intend to leave on their mission trip "in July."