Fighting For Her Son: 'Teen Mom 2' Star Jenelle Evans Sets Court Date For Custody Battle, But Is 'Holding Up The Process'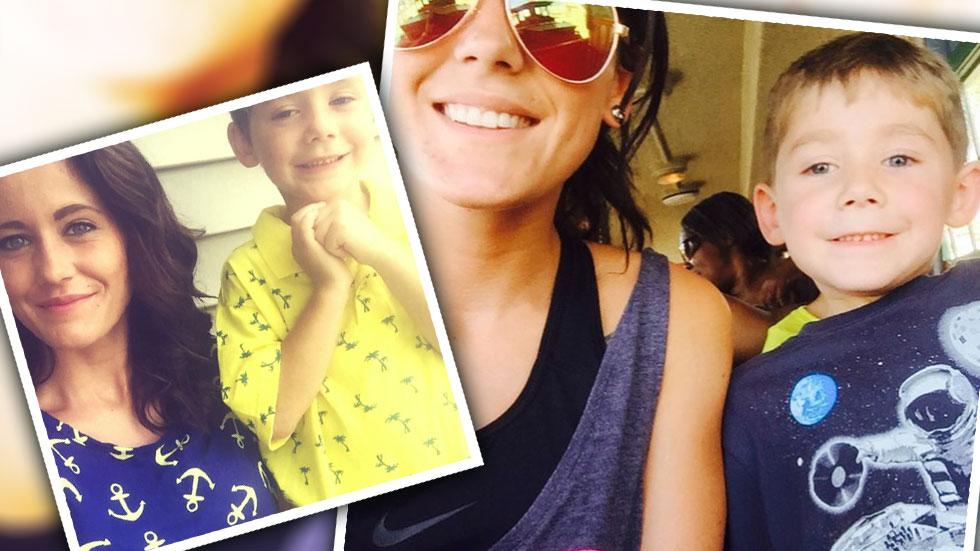 Teen Mom 2 star Jenelle Evans is preparing to go to court to fight for custody of her eldest son, RadarOnline.com has exclusively learned, but may face additional roadblocks.
The trouble MTV star , 23, who has vowed to fight her mother, Barbara Evans, for custody of her son Jace Evans, has scheduled a court date for August 4 in North Carolina, but a source close to the situation said she is the one "holding the process up."
Article continues below advertisement
"Jenelle has been saying that she wants to get custody of Jace back for years, and now she's really going to have the opportunity to do so," a source close to the situation told Radar.
"But she has to actually go ahead and get it done and she just hasn't so far."
Evans recently graduated from Miller Mott Technical College and shared snaps from the day with her mom, Jace, fiancé Nathan Griffin and their son, one-year-old Kaiser Griffin.
"Jenelle does want Jace back, but the process is always held up by something. Either she is dealing with Nathan, or just can't get it together. But she could get him back now," the source told Radar.
The legally challenged reality star is hoping that she can marry Griffin and regain custody of the son she gave up shortly after birth.
"Jenelle really wants to try and be a full time mother with Jace," the source said.
However, even with the best intentions, she may not achieve her goal anytime soon.
"This is a hearing that will most likely just be continued," the source said. "So nothing really could happen."
What do you think about Jenelle's custody battle? Sound off in comments below.