Stand By Your Man? 'Subway Guy' Jared Fogle's Wife Spilled Marriage Secrets Before Porn Scandal -- WATCH Her Interview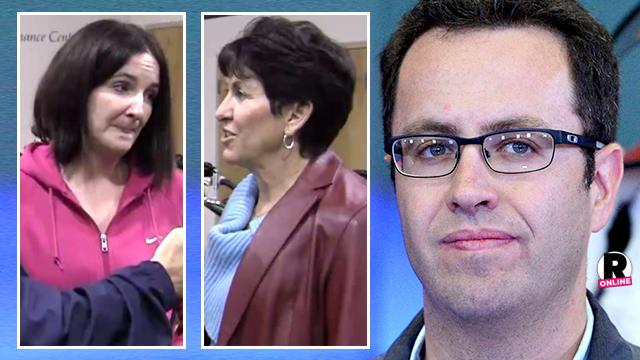 Jared Fogle's days as Subway's spokesperson may be over, but RadarOnline.com has dug up a video showing his lesser-known wife, Katie, and mother, Adrian, gushing they were "so proud" of him — before a shocking child porn scandal ripped their world apart.
In the clip from 2010, shot months after her marriage to Jared, Katie reveals they met around 2000 because she went to school with his brother.
Katie then discusses Jared's weight loss and decision to run the New York City Marathon. "It's been huge," says Katie, noting her husband put in a lot of time and effort preparing for the race. "We're just so proud of him."
Article continues below advertisement
"Of course, as a mom, I'm extremely proud," added Adrian.
Discussing the grueling race, Adrian also noted her son's philosophy, which he may be relying on now as he faces the ongoing child porn investigation. "Like Jared says, you have to be able to work through the hard days, the bad days, and just…look at the long term goal. It's difficult…"
As Radar reported, 37-year-old Jared's life imploded when officials spent over 11 hours removing electronics and other items during a raid of the Fogles' Zionsville, Indiana, home on July 7.
"Fogle's wife and two young children left the home shortly after the raid began" on Tuesday, reports WTHR.