Fate Of 'Batman' Shooter James Holmes Now In The Jury's Hands –– Mass Murderer Could Face Death Penalty In Colorado Theater Rampage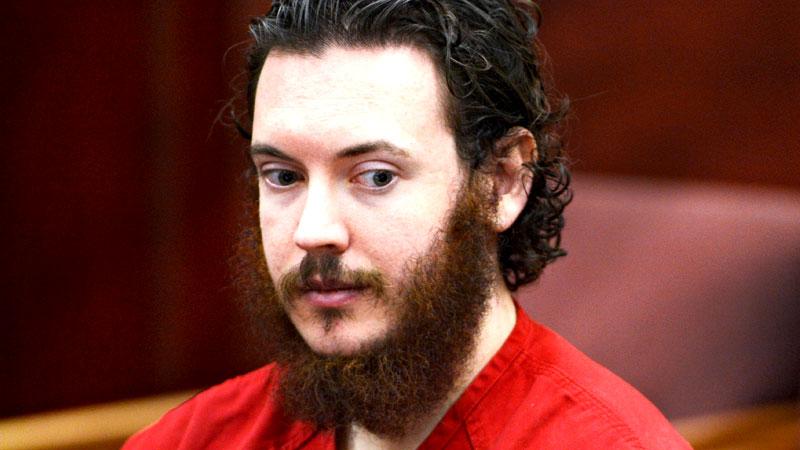 Batman shooter James Holmes' life swings in the balance as the jury in his trial has deliberated in deciding whether he's headed to a mental hospital -- or a death sentence.
The nine women and three men on the jury in Centennial, Colo. transitioned to the decision phase on Wednesday, after lawyers presented their closing arguments in the case, stemming from Holmes' July 20, 2012 rampage in an Aurora movie theater during a screening of The Dark Knight Rises that left 12 people dead and 70 more injured.
Article continues below advertisement
The question at hand is whether or not Holmes is considered legally insane; if it's found that he is, he'll be committed to a mental hospital, but if he's found not insane, he could wind up facing the death penalty.
Holmes' legal team has said their client was psychotic at the time of the shooting spree, as defense lawyer Daniel King said that Holmes' "mental illness caused this to happen: Only the mental illness caused this, and nothing else."
Watch the video on RadarOnline.com
"When he stepped into that theater, the evidence is clear that he could not control his thoughts, that he could not control his actions, and that he could not control his perceptions."
Prosecutors said a careful and calculated Holmes knew exactly what he was doing every step of the way, and District Attorney George Brauchler tugged at jurors' heartstrings on Tuesday in showing them images of the people Holmes, 27, snuffed out during his gun rampage.
Watch the video on RadarOnline.com
"That guy was sane beyond a reasonable doubt," the DA said, "and he needs to be held accountable for what he did."
The trial has lasted 11 weeks do far, with more than 250 people testifying.
Readers, how would you vote if you were on this jury?