Stealing The Spotlight! Kim Kardashian Defies Momager Kris Jenner & Does 'I Am Cait' Cameo For PR Buzz -- But Is She Exploiting Caitlyn?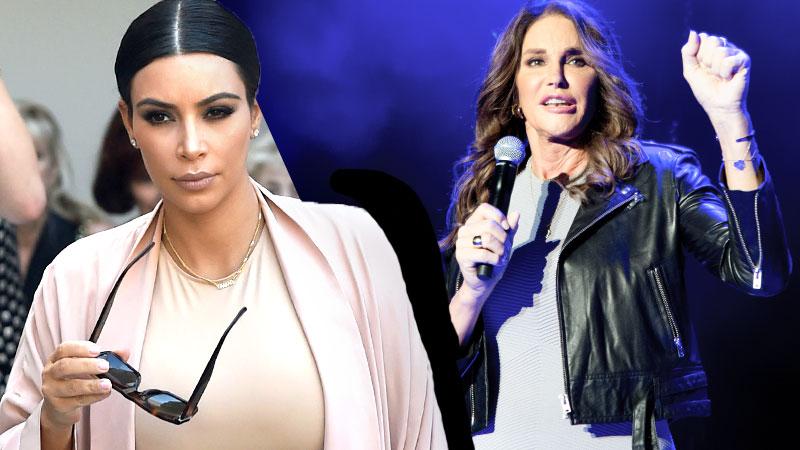 On Sunday night's premiere of I Am Cait, Kim Kardashian got almost as much screen time as the leading lady herself – and insiders tell RadarOnline.com it was no coincidence! According to a source, Kardashian purposely angled in on the reality show taping because of the potential for a positive PR boost.
Caitlyn Jenner opined in the episode that her daughter Kylie Jenner, and step-children, Kourtney, Khloe, and Rob Kardashian, never accepted repeated invitations to meet the brand-new Caitlyn in person.
Article continues below advertisement
The exception, was Kim, who appeared in several scenes throughout the episode.
MORE: Caitlyn Sparks New Rivalry With Khloe
Now, "Kim is being accused of exploiting Caitlyn's transition for the publicity," an insider told Radar. "Kanye had been a vocal supporter of Caitlyn's, and Kim realized she could get a ton of great buzz if she was very public with Caitlyn too."
"It's also part of Kanye wanting Kim to distance herself from her mom and extended family, and support causes that are entirely her own," the source said. "There was talk of Khloe visiting Caitlyn's house with Kim after the Diane Sawyer interview, but it was decided it would be best if it was only Kim that went."
"Kim is now calling the shots in her life, and relying less on Kris for approval and advice," the source said. "Kanye has taken that spot in Kim's life. Expect Kim to continue to do her own thing, and milk the positive press she is getting from supporting Caitlyn, whether Kris likes it or not!"