Early Sign Of Trouble? Dress Code For Hulk's Restaurant Slammed As Racist Years Before Hogan's N Word Rant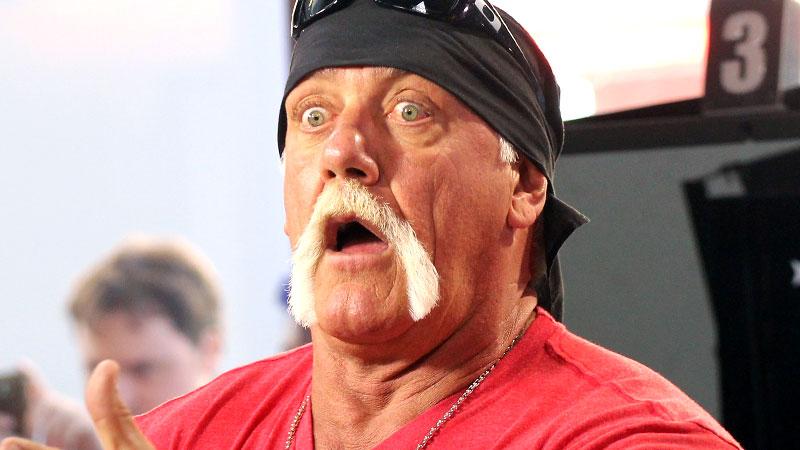 Months before Hulk Hogan's racist scandal erupted, his namesake restaurant was slammed as racist for posting a controversial dress code that banned baggy clothes, oversized jewelry, and do-rags.
In September 2014, Hulk licensed his name to a restaurant in Tampa, Florida, Hogan's Beach, and immediately came under fire because of the posted dress code, which was ultimately taken down, because of the outrage.
Article continues below advertisement
The dress code clearly stated the following: No Excessively Baggy Attire. No Low hanging pants or shorts. No hats, caps, or visors worn sideways. No Do-Rags, Skull Caps or Bandanas. No Oversized or Excessive Jewelry.
At the time, critics derided the code -- which seemed to ban urban street wear -- as racist. Hogan claimed that was not the intention and eventually took the code down.
But now, he's under fire for racist behavior yet again.
In a shocking world exclusive, RadarOnline.com and The National ENQUIRER — in a joint investigation — exposed a revolting conversation in which the pro wrestling icon unleashed a filthy bigoted attack, littered with the N-word and other disgusting racial insults.
On Friday, Hogan was fired by the WWE because of his foul-mouthed racist slurs.
"WWE terminated its contract with Terry Bollea (aka Hulk Hogan)," the company told Radar Friday. "WWE is committed to embracing and celebrating individuals from all backgrounds as demonstrated by the diversity of our employees, performers and fans worldwide."
Article continues below advertisement
As the scandal exploded, Hulk admitted to using the N-Word in his apology for his racist comments.
"Eight years ago I used offensive language during a conversation," the fallen star said Friday to People. "It was unacceptable for me to have used that offensive language; there is no excuse for it; and I apologize for having done it."
The pro wrestling veteran stressed "this not who I am," and said he believes "very strongly that every person in the world is important and should not be treated differently based on race, gender, orientation, religious beliefs or otherwise.
"I am disappointed with myself that I used language that is offensive and inconsistent with my own beliefs."