Hulk Hogan Uses N-Word & Makes Shocking Racist Reference In Jailhouse Chat With Son –– 'I Just Hope We Don't Come Back As A Couple Of' Black Guys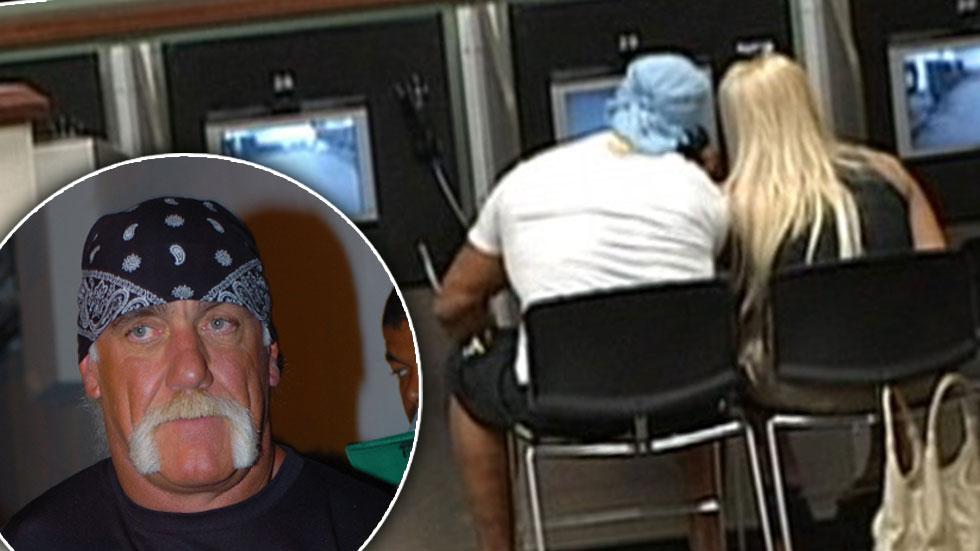 Article continues below advertisement
Hear The Shocking Audio
In the 2008 chat, gleaned from transcripts released by the Pinellas County Sheriff's Office, and published on BayNews9, the pro wrestling veteran addressed his jailed son Nick with a variation of the offensive term, telling Nick, "You and me been sitting on some serious phone, phone dialogue here, n*gga."
Nick said back, "Yeah, nibb-ah," at which Hogan clarified his remark in saying, "N*gga, n*gga, that means, that means you're my best friend."
At that point, Hogan used the limited visiting time to tell Nick -- in coded language pro wrestlers often speak in, referred to as "carny" -- that he hoped they wouldn't be reincarnated as black people.
Hogan said, "You know that God gave you this vibe and this, this, energy that you and I are going to live forever, bro -- I just hope we don't come back as a couple, I don't want to say it -- blizz-ack gizz-uys (carny for "black guys") -- you know what I'm saying?"
Article continues below advertisement
Nick responded, "Brutal," as both father and son yukked it up with the uncomfortable racial humor.
Nick then chipped in with his own racial remarks about the prospects of being transferred from adult jail to juvenile hall, saying, "It's down in St. Pete and it's mixed-race and we get along with everybody, so that's fine."
The raced-obsessed Hogan, referring to his ex-wife Linda, said, "Your mom went there and said it was mainly blizz (carny for "black"), you know what I'm sizz-aying (carny for "saying")? And that some of the ladies there that, you know, run the school are nice blizz lizz-adies (carny for "black ladies"), you know?"
Nick then boasted, he "would make friends with all those kids down there ... because you know how all the blizz pizz (carny for "black people") love us."