Dwayne Johnson Breaks His Silence Over Hulk Hogan 'N-Word' Controversy –– 'I Was Pretty Disappointed With What I Heard'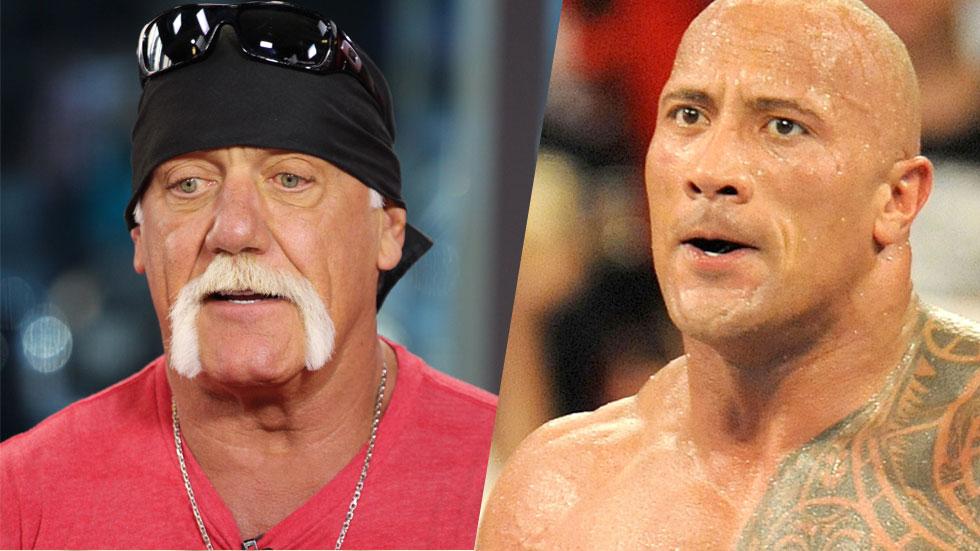 Dwayne "The Rock" Johnson said that while he's "disappointed" over Hulk Hogan's racist rants exposed in our exclusive reports, he "hasn't known" the man "to be a racist."
The 43-year-old reacted to the shocking scandal during a satellite appearance at the Television Critics Association panel in Beverly Hills Thursday.
"I was pretty disappointed with what I heard, like all of us," said Johnson noting his longtime relationship with 61-year-old grappler through his father, wrestler Rocky Johnson.
Article continues below advertisement
"I've known Terry for a lot of years; my dad helped train him in Florida in the 1970s when he was breaking in the business," he said. "I had not known the man to be racist."
Johnson, who faced off against Hogan in front of more than 68,000 fans at Wrestlemania X8 in 2002, showed some empathy for the fallen star.
"Not justifying what he said but we've all talked trash, especially in private," he said. "He said what he said and he's paid the price."
Hear The Audio On RadarOnline.com