Hulk Hogan Admits To Racist N-Word Rant & Apologizes After Radar's Exclusive Story –– Fired Star Calls His Words 'Unacceptable'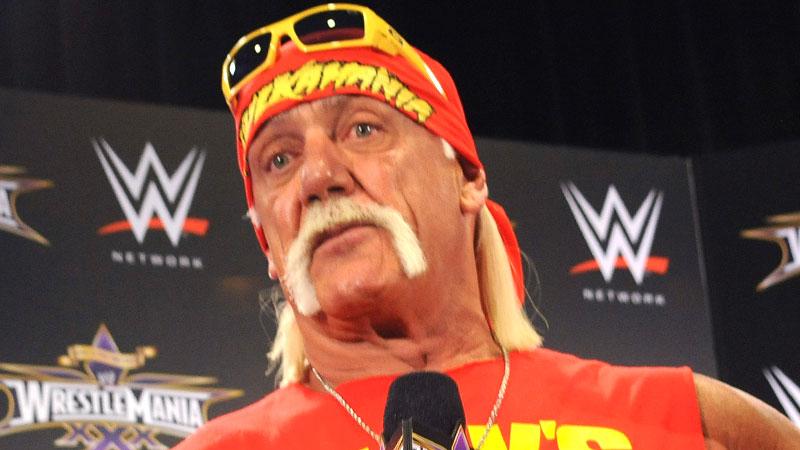 Hulk Hogan admitted to using the N-Word in his apology for his racist comments, as first reported by RadarOnline.com and leading to his subsequent firing from WWE.
"Eight years ago I used offensive language during a conversation," the fallen star said Friday to People. "It was unacceptable for me to have used that offensive language; there is no excuse for it; and I apologize for having done it."
The pro wrestling veteran stressed "this not who I am," and said he believes "very strongly that every person in the world is important and should not be treated differently based on race, gender, orientation, religious beliefs or otherwise.
Article continues below advertisement
"I am disappointed with myself that I used language that is offensive and inconsistent with my own beliefs."
Hogan vowed to the publication that he's going to try to "improve as a person," and use the career-killing incident as an "important learning experience."
As RadarOnline.com previously reported, WWE immediately removed all references of Hogan from its website, and issued a statement saying, "WWE terminated its contract with Terry Bollea (aka Hulk Hogan). WWE is committed to embracing and celebrating individuals from all backgrounds as demonstrated by the diversity of our employees, performers and fans worldwide."
Veteran wrestling journalist Dave Meltzer reported that the WWE eliminated "all mentions of Hogan, including as an Alumni or as a Hall of Famer, in addition to his merchandise," took him off the show Tough Enough and ended a parody gimmick current star Curtis Axel was wrestling under.
In what could be considered a face-saving move, Hogan's lawyer David Houston claimed that it was the 61-year-old wrestler who decided to cut ties with the organization, who he's been affiliated with dating back to the late 1970s.
"He decided to resign from WWE because he didn't want to put them or his family through this," the lawyer claimed.