Unhinged! Hilary Swank's Family 'From Hell' Explodes In Domestic Violence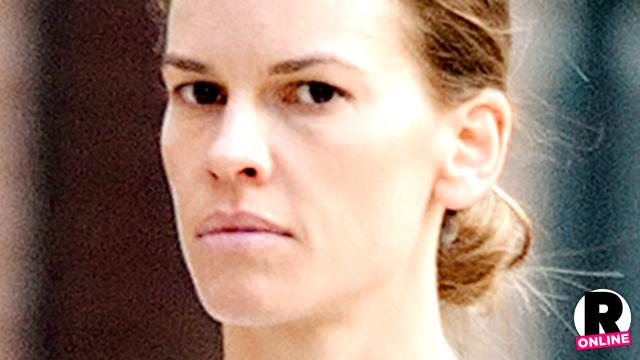 An ugly case of domestic abuse is ripping Hilary Swank's family apart, RadarOnline.com has learned.
Cops busted the Oscar winner's sister-in-law on domestic violence charges after she threatened to throw a power drill at the star's older brother, Daniel Swank!
According to court documents obtained by Radar, Daniel called 911 after his wife, Tracey Smith, went on a rampage at his business in Lynnwood, Wash., in mid-February.
Article continues below advertisement
"He explained that he and his wife are having extreme marital problems to the point of divorcing," responding Officer Woodson wrote in papers filed in Snohomish County District Court.
"He told me he was working in the rear portion of his business, Swank Communications, when he came out to the front office area … to find Tracey sitting on the couch in the office."
Daniel said Tracey announced she didn't want a divorce, and then "started throwing things," according to the report.
"He said he tried to calm her down, but she only got more upset and picked up a power drill."
Tracey "acted as if she was" going to throw the drill at him, but slammed it into a wooden coffee table instead, the report detailed.
After that, Tracey "started throwing things from his desk at him, including a large day planner that just missed him," the officer wrote.
"He told me that Tracey then tore everything off of his desk and onto the floor."
Article continues below advertisement
After Daniel dialed 911, Tracey drove off, the report revealed.
Tracey is facing charges on Assault 4, domestic violence, according to legal papers. If convicted, she could face up to a $5,000 fine and one year in prison.
Daniel and Hilary, who picked up Academy Awards for 2004's Million Dollar Baby, and 1999's Boys Don't Cry, grew up disadvantaged in on the outskirts of Bellingham in Washington state.
"My background is not something I forget," the 40-year-old actress has said.
The source added: "Hilary loves her brother, but Tracey is the sister-in-law from hell!"