Secret Splits: Blake Shelton & Miranda Lambert Had Several Trial Separations Prior To Divorce Announcement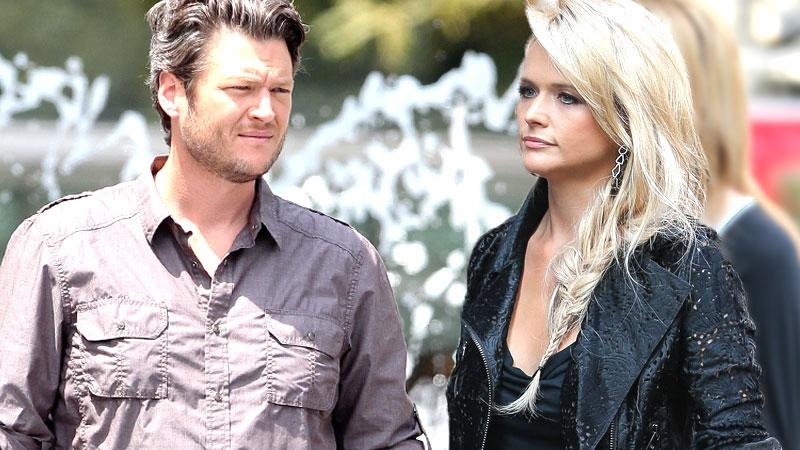 Country music stars Blake Shelton and Miranda Lambert shocked their fans when they announced just this week that they are divorcing after four years of marriage, but RadarOnline.com has learned that the split has been in the works for a while. According to new reports, the couple has previously gone through several trial separations!
"Blake and Miranda had been living separate lives for at least a year and have tried several times to work it out," a friend told In Touch. "But it always turned into a huge fight over babies, drinking and cheating." According to the insider, the couple were "going in circles" for quite some time as they reunited, split, and tried to fix things yet again.
Article continues below advertisement
At issue?
According to the insider, Lambert was ill at ease in her relationship, due in part to the fact that Shelton had started dating her while he was still married to his first wife, Kaynette Gern. Given his history, "She had fears in the back of her mind," a source said.
In addition, Lambert was also concerned about Shelton's drinking, as Radar reported. And she made it clear that she would not be having children with Shelton until he "got his act together," the source said.
"He didn't always treat Miranda well when he was drinking, and she feared for her future with him... Blake can be a fall-down drunk who drinks to the point of blacking out. That's no way to live. He would get drunk and belittle her," the friend said. "But if Miranda wasn't willing to let him drink, he didn't want to make it work between them."
As Radar reported, Shelton filed for divorce on July 6. Two weeks later, he and Lambert announced that they were divorcing. "It is with heavy hearts that we move forward separately," they said in a joint statement. "This is not the future we envisioned."