'I Should Have Walked Away': Ex Florida State Football Player De'andre Johnson Sorry For Bar Clash In Which He Punched A Woman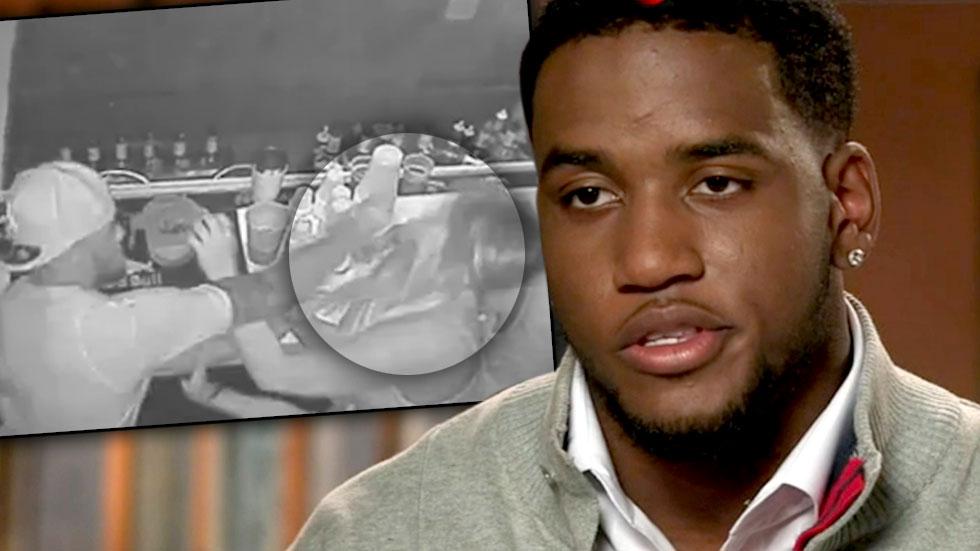 Ex-Florida State quarterback De'Andre Johnson apologized for punching a woman at a Tallahassee bar last month, saying he "totally should have walked away" in the incident.
"I'm sorry: I apologize to the lady in the incident, to her family ... to my mother ... I know I wasn't raised that way," Johnson told Michael Strahan on ABC Tuesday.
"It doesn't matter" what could have caused the encounter, Johnson said. "What matters is that I shouldn't have raised my hand to her. I should have walked away."
Article continues below advertisement
Johnson's mother, Pamela Jones said she wept "for three days" after her son was arrested in the violent skirmish, adding that when she learned of the events, she "wanted to jump through the phone and wring his neck.
Watch The Video On RadarOnline.com
"I still cry, 'cause I don't teach my kids to raise their hand ... and for this to happen, I'm sorry, I'm so sorry."
Johnson said he understands why the university booted him off the team and hopes for another chance. He said he's been donating his time to a battered women's shelter since the incident.
As RadarOnline.com previously reported, the 19-year-old athlete was charged with misdemeanor battery in the June 24 incident at the crowded bar Yiannis. In a shocking clip, Johnson and a 21-year-old woman were seen attempting to slide into the same spot; after Johnson made contact with her from behind, the woman raised her hand toward Johnson, who grabbed her fist. At that point, she tried to smack him with her other hand, then Johnson punched her in the face.
WARNING: Video Contains Graphic Content
The woman, who has not been named, told ABC she had no comment on the exchange.
Johnson, who's represented by lawyer Jose Baez (of Casey Anthony fame), has pleaded not guilty in the incident and will appear in court this month in connection with it.