Effects Of Bad Dad? 'Teen Mom' Chelsea Houska's Daughter Screams, Scratches Classmate After Visit With Monster Father Adam Lind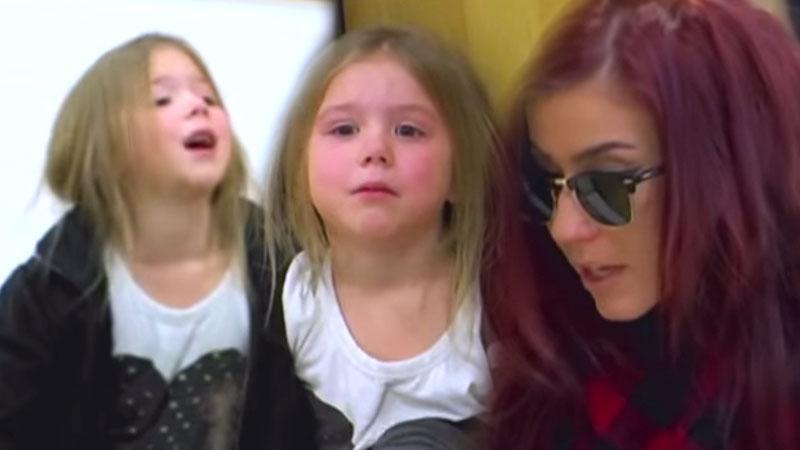 Chelsea Houska's bad boy baby daddy's behavior seems to be negatively affecting their adorable daughter, Aubree.
In a clip from the upcoming episode of Teen Mom 2, the MTV fan favorite, 23, admits her 5-year-old has a pattern of acting up in the days following visits with dad Adam Lind, 25, and his parents.
"Sometimes, she has a hard time adjusting," the South Dakota cosmetologist tells the cameras.
Does she ever. When Houska arrives to pick up her little girl from preschool, she learns Aubree is in trouble for scratching a friend during a fight over a toy— and refusing to apologize!
Article continues below advertisement
Houska attempts to chastise Aubree, but the normally happy tot begins screaming at the top of her lungs.
"Yell one more time and see what happens!" the young mom says.
Fortunately, Aubree eventually calms down on the car ride home.
On the last episode, frequent arrestee Lind was caught on camera attempting to bribe his daughter with ice cream and asking inappropriate questions about Houska.
As RadarOnline.com previously reported, Lind took Houska to court last winter for more custody of Aubree, but the judge promptly shut him down due to his long history of trouble with the law.
The custody battle is now playing out on the show's current season.
Watch the clip below and catch the new episode of Teen Mom 2 on MTV Thursday at 10 pm est.