Chattanooga Killer Deep In Suicidal Thoughts, Drugs & More –– Muhammad Youssef Abdulazeez Criticized U.S. In Writings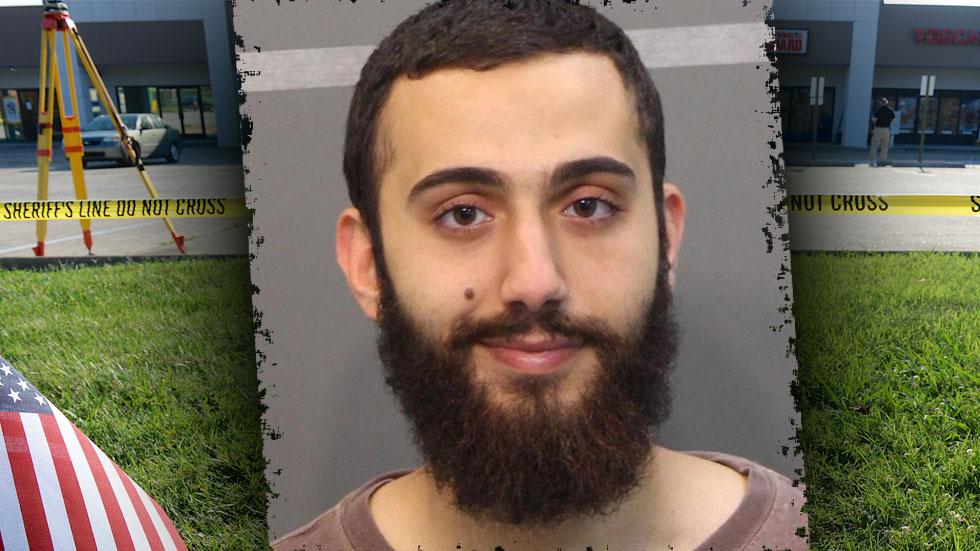 New details have surfaced on Muhammad Youssef Abdulazeez's mental state, as well as his political beliefs, after last week's shooting spree that left five servicemen dead.
Abdulazeez dealt with depression, suicidal thoughts, drugs, legal and money woes, according to his diary and FBI reports, a family rep said. The 24-year-old, who fatally shot four Marines and a Navy sailor in a Chattanooga rampage last week, wrote about "becoming a martyr" two years ago, after losing a job at a nuclear power plant due to his use of marijuana, pain pills, sleeping pills and alcohol.
Article continues below advertisement
Watch the video on RadarOnline.com
The Hixson, Tenn. native, who was arrested this past April 20 in connection with drunk driving, was also facing proceedings in criminal court in the incident. He also was dealing with serious money issues, as he owed thousands and had contemplated a bankruptcy filing, the rep said.
The rep said that a child psychiatrist had treated Abdulazeez for depression when he was as young as 12 or 13, and that his family had sought to place him in rehab years ago, but the request was denied by the health insurance company.
In 2014, Abdulazeez and his parents sent him to Jordan, the rep said, in an effort to "get him away from bad influences in the U.S." and the presence of booze and drugs.
A series of Abdulazeez's writings were critical of the U.S. and its government, CNN reported, as FBI Special Agent Ed Reinhold said that no links have been established yet between the shooter and Islamic terrorist groups.
Abdulazeez also sent a text to a pal, authorities told CNN, that featured an Islamic passage that read, "Whoever shows enmity to a friend of mine, then I have declared war against him."
Article continues below advertisement
More than 30 FBI agents were expected to continue the investigation in Chattanooga Monday to determine the motives of Abdulazeez, a devout Muslim who was born in Kuwait.
The rep said that Abdulazeez, last Tuesday, rented a silver Mustang, picked up a pal at a mosque and went on a "joy ride" through 3 a.m. Wednesday.
"He bragged about the Mustang, and was showing it off to friends about how fast it would go," the rep said.
Abdulazeez -- a self-proclaimed "Arab redneck" and "Muslim redneck" -- had a gun collection he used to go hunting or for target practice, the rep sad. The FBI said that Abdulazeez, on July 11, bought ammunition for his arsenal at a local Walmart with two other men, who officials were seeking to speak with.
Abdulazeez's family Saturday said they had "no words to describe their shock, horror, and grief" in reaction to the shooting spree.
"The person who committed this horrible crime was not the son we knew and loved," the family said. "For many years, our son suffered from depression. It grieves us beyond belief to know that his pain found its expression in this heinous act of violence."