Don't Give Up: Cameron And Benji Beg Nicole And Joel Not To Divorce -- Keep Family Together!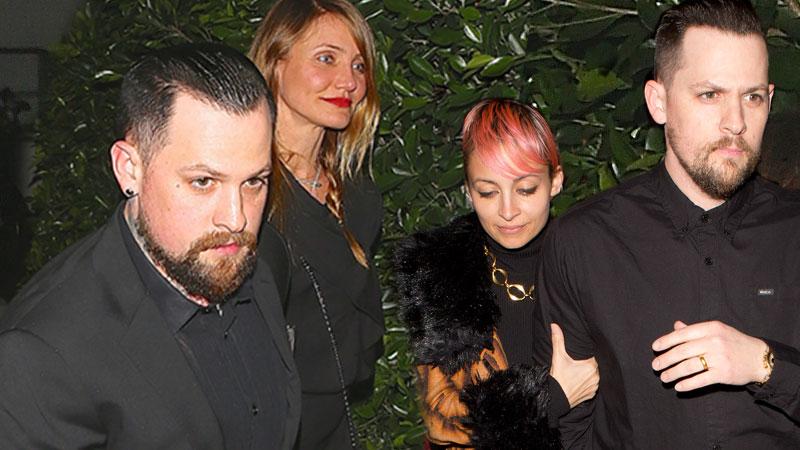 Cameron Diaz has a bit of advice Nicole Richie and Joel Madden -- don't get a divorce!
Diaz and Richie were friends long before Richie introduced Diaz to Joel's twin brother Benji, but while Diaz and Benji appear to have been in wedded bliss since getting married six months ago, things have been more rocky for Richie and Joel, who have been married four years. Richie has reportedly met with a divorce attorney to "weigh her options," but Diaz is begging Richie to give her marriage another try.
Article continues below advertisement
"Cam has persuaded Nicole to stop her divorce proceedings for now," an insider told Life & Style. "Ever since Cam got married, Nicole's been turning to her for advice."
Benji is also reportedly lending a hand in the effort to keep his brother's family together, telling him to hang in there for the sake of the couple's children, seven-year-old Harlow, and five-year-old Sparrow. But it may take some dedication. Diaz recently decided to take some time off to put her family first, and now Benji is advising his brother to do the same.
"Benji loves Nicole and Joel and thinks they can work it out," the source told Life & Style. "If they just spend more time together and stop making their careers a priority."