New Love? Caitlyn Jenner's New BFF Candis Cayne Asks If She Wants To Date! Shocking Moment In 'I Am Cait' Trailer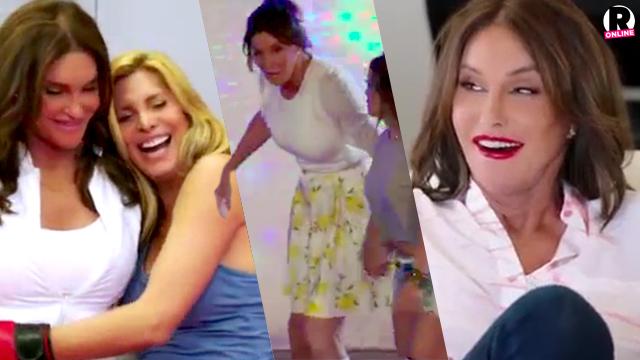 Caitlyn Jenner has released the full season trailer for her ground-breaking docuseries I Am Cait and she exposes her raw emotions – from crying with other transgender women to struggling with her family, and even getting asked out on a date!
The 65-year-old announces that "Little Caitlyn's out into the world," and proceeds to showcase the fun she's having with clothes (including a bathing suit) and much more.
Article continues below advertisement
In one fun moment, Jenner is asked out on a date by Candis Cayne, but the clip mostly shows the huge responsibility she now feels as a woman.
"Because of my status everyone is looking at me as the spokesperson for the transgender community," she says, and when asked if she is nervous, responds: "Off the charts."
The trailer introduces many transgender women "who are in real danger," and Jenner is shown crying listening to their heartbreaking stories of sex work, suicidal tendencies and even stabbings.
But it is her family that she is "struggling with," the most, she admits, saying, "Khloe is upset about the Vanity Fair article."
In another clip, Kim Kardashian is seen telling her "You look amazing, it's your time but you don't have to bash us on your way up."
Kris Jenner's ex explains that she is sensitive to her children's feelings, saying: "I don't want to hurt my kids," and admits the girls are struggling too. "The guys are tougher," she says. "They want me to be the old Bruce."
And Kourtney Kardashian's baby daddy Scott Disick even makes an appearance, telling her "It's gonna take some getting used to I think for everybody."
The E! trailer includes Jenner's upbeat statement that she is on a journey that she wants to share: "The world is going to follow along with me and we can learn together."
What do you think about Jenner's revealing new trailer? Sound off in comments below.