History In The Making! Caitlyn Jenner Makes Tearful ESPYs Speech -- Watch It Here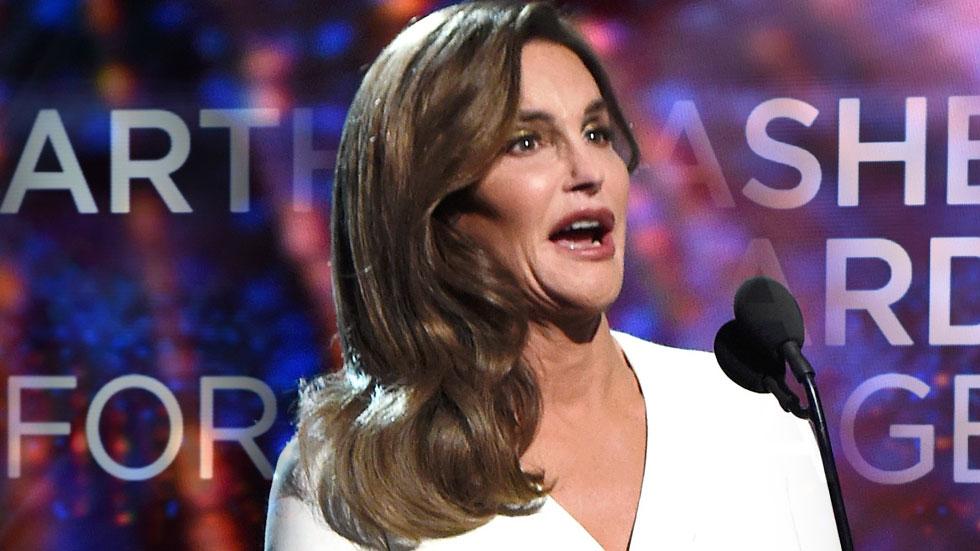 Weeks of anticipation finally came to an end Wednesday, as Caitlyn Jenner made her triumphant appearance at the ESPY Awards.
The 65-year-old received a standing ovation after a passionate 10-minute speech in accepting the Arthur Ashe Courage Award at the annual award show.
The Olympian -- admitting that her "transition has been harder on me than anything I can imagine" -- said she'd "do whatever I can to reshape the landscape of how transgender people are viewed and treated."
Article continues below advertisement
The inspirational celebrity told the crowd, which included her children and stepchildren, that she "never wanted to hurt anyone else, most of all, my family and my kids."
Watch the video on RadarOnline.com
The decathlon champion said she had never crossed paths with a transgender person until 2015, and said she was striving to make the world a better place for a transgender teens community plagued by bullying, ridicule, abuse and a high rate of suicide.
"Trans people deserve something vital, they deserve your respect -- from that respect comes a more compassionate community," she said.
Watch the video on RadarOnline.com
The Malibu glamour girl continued, "My plea for you tonight is one join me in making this one of your issues as well.
"If you want to call me names, make jokes and doubt my intentions, go ahead because the reality is I can take it -- but for thousands of kids out there coming to terms with the reality of who they are they shouldn't have to take it."
In a lighter moment, the fashionista made reference to the extra effort it takes to prepare for a formal event as a woman.
"OK girls, I get it: You've got to get the shoes, the hair, the makeup, it was exhausting," she said. "And the 'Fashion Police,' please be kind on me -- I'm new at this."
I Am Cait premieres on E! Sunday, July 26 at 9/8c.