Bobbi Kristina Brown: Aunt & Uncle Pat & Gary Houston Announce Funeral Plans – Find Out What Her Tragic Last Moments Were Like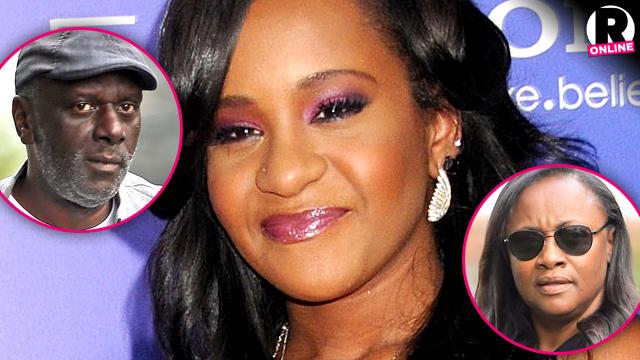 Bobbi Kristina Brown's aunt and uncle Pat and Gary Houston announced funeral plans, and opened up on what the 22-year-old's emotional last moments were like Monday.
The daughter of the late Whitney Houston was serenaded with Bible verses in the Atlanta hospice she passed away in, the couple told ET.
The Houstons were joined by relatives including Pat's brother Ray Watson; sister-in-law Donna Houston; cousin Meeta Brown; and Wanda Shelley, a close confidante of the family, for the interview.
Article continues below advertisement
MORE: Bobby Brown: I'm 'Completely Numb' After Bobbi Kristina's Death
As Bobbi Kristina faded away Sunday, the spiritual group focused on Bible verses relevant to the situation, including Psalms 23's "The Lord is my shepherd; I shall not want."
One of the relatives said that the spirit of Bobbi Kristina's late mother Whitney Houston was strong in the room, as she could be felt summoning her daughter to the other side.
When Bobbi Kristina died at a recorded time of 8:17 p.m. EST, the close group – who had been loyally holding vigil for Bobbi Kristina in the six months since she fell ill – was chanting the phrase "Hallelujah," relatives told ET.
MORE: Inside The Fight For Bobbi Kristina's Millions
Bobbi Kristina's funeral is slated for Thursday in Atlanta, the family told ET, saying they will try to make it a celebration of her life, and "the Sweet 16 she never had." (Director Tyler Perry, a close family friend, is assisting with the arrangements.)
The family also told ET that Bobbi Kristina was on the verge of going to rehab before she was found face down in a tub Jan. 31, and stressed that she didn't want partner Nick Gordon around for it.