Happier Than Ever! Blake Shelton Jokes & 'Flirts' On Set Of 'The Voice' Post- Split – 'He Acts Like God's Gift To Women'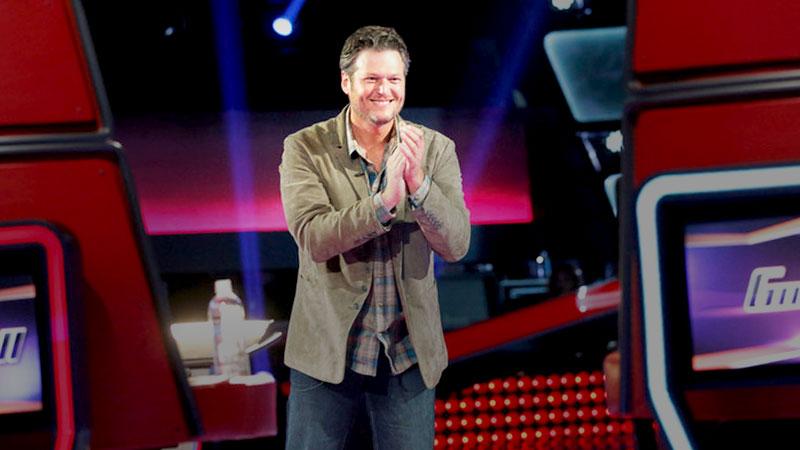 Blake Shelton and Miranda Lambert's divorce shocked the country world today, but a source who works directly with the 39-year-old country superstar's hit show The Voice on NBC, "everyone on the show knew that it was just a matter of time before him and Miranda were done." And now that they are, the insider says he's happier than ever!
The Voice recently began filming its new season and the source says, "Blake is in a much better mood this season that he was when he was married to Miranda."
Article continues below advertisement
"Towards the end of last season, when someone would ask how his wife was, he would joke around and say something sarcastic along the lines of "how should I know?'" says the source.
"But Blake is a true professional and never brought his personal problems into work."
As Radar previously reported, Shelton and Lambert have had quite a rocky four-year marriage. When the couple met in 2005 at CMT's 100 Greatest Duets Concert, Shelton was already married to Kaynette Gern. While the couple have always insisted they never hooked up until after his divorce was final, they were both dogged by allegations of infidelity throughout their marriage -- claims which they both denied.
Still, "Blake has always loved to flirt on the set of The Voice and he totally thinks that he is God's gift to women," the on-set source tells Radar.
In a statement to AP this morning, the former unhappily married couple said, "This is not the future we envisioned. And it is with heavy hearts that we move forward separately. We are real people, with real lives, with real families, friends and colleagues. Therefore, we kindly ask for privacy and compassion concerning this very personal matter."