Disney Takes Down Bill Cosby Statue Amid Shocking Revelation He Bought Drugs To Sedate Women –– Learn The Details Here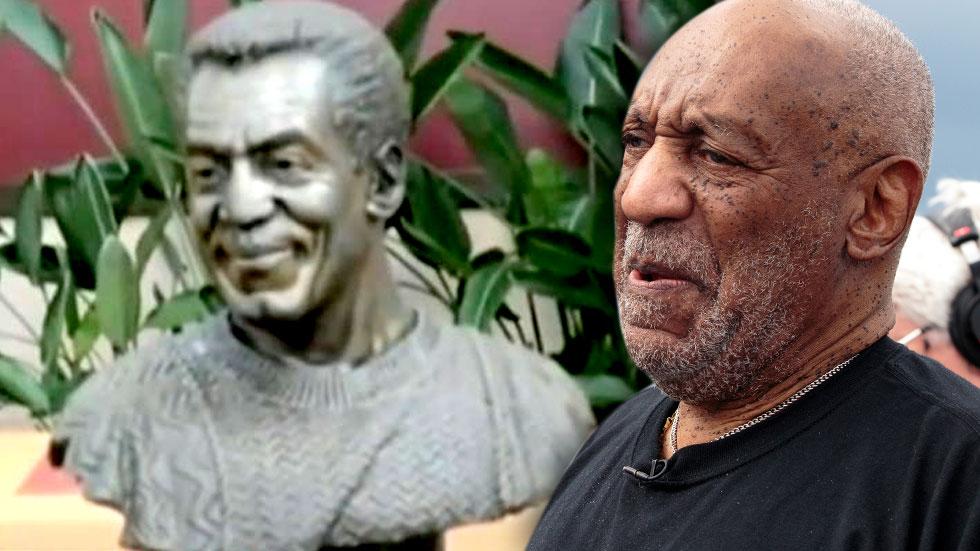 The fallout of the public learning of Bill Cosby admitting to buying quaaludes resulted in Disney removing a statue of the comedian from one of its parks Tuesday.
As RadarOnline.com previously reported, troubles continued to mount for the embattled 77-year-old this week, after a series of 2005 court docs from his native Pennsylvania were released, revealing that The Cosby Show star had purchased "seven prescriptions for Quaaludes" to give to women he targeted sexually. (The The Associated Press won on a court battle to have the information exposed.)
Article continues below advertisement
Watch the video on RadarOnline.com
The bronze statue was taken out of the Walt Disney World's Hollywood Studios in Orlando, Florida after the amusement park closed Tuesday, within an insider telling The Wrap that park officials had decided to remove it on their own accord, not from pressure from outside organizations.
A Change.org petition was previously posted, to have the statue taken down from the facility's Academy of Television Arts and Sciences Hall of Fame Plaza, calling it "inappropriate" for a "family-friendly" facility.
In related news, model Beverly Johnson, one of Cosby's most high-profile accusers, told TODAY Wednesday that she "wasn't surprised at all" at learning of the official documentation of Cosby's drugging practices, as "it was going to come to light" eventually.
Watch the video on RadarOnline.com
Johnson, who said Cosby drugged a cappuccino she consumed in 1986, said she's "very happy for the victims, that they have some sense of peace and validation."
One of the few voices to take up for Cosby was The View's Whoopi Goldberg, who remained unswayed by the latest developments.
"You are still innocent until proven guilty," she said on the ABC panel.
Watch the video on RadarOnline.com
Cosby, who has denied the accusations against him, has never been charged in connection with the accusations.