Bachelorette Bombshell: Kaitlyn Bristowe Received Death Threats After Nick Sexcapade & More From 'Men Tell All' Special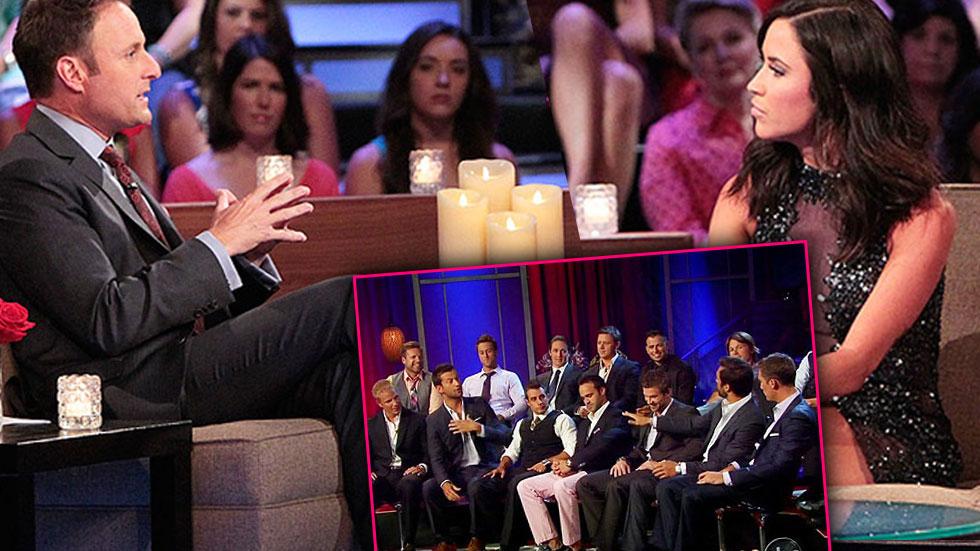 After a season jam-packed with drama, fights and a secret romp, the contestants of The Bachelorette gathered together to rehash what might be the juiciest season in the series' history.
During the Men Tell All special, a lot of the season's suitors avoided enlightening their audience, instead simply rehashing arguments of the past.
Bachelorette Kaitlyn Bristowe shed light on a few things details, thankfully, even candidly sharing that she received "death threats" on Twitter after having sex with Nick before the fantasy suite.
Article continues below advertisement
"I wanted to go up there and address the situation and be like, 'Yeah, that hurt, and that's not okay,'" she told ET. Chris Harrison read some tweets to the shocked audience.
But Kaitlyn also received criticism from contest Clint, who told her during promo for the episode: "I didn't think that you were a good Bachelorette."
Watch the Video on RadarOnline:
Of course, Clint's strangely intimate bromance with fellow contestant JJ undermined his authority a tad. Just a tad.
Then of course, there was Ian Thomson, who dug his grave so deep that even a quasi-heartfelt apology on national television couldn't redeem him.
Watch the Video on RadarOnline:
Unfortunately for the Princeton – ahem, did he mention Princeton – graduate, it's hard to recover from calling someone "shallow" and bragging that he's "a gift you unwrap for life."
All in all, it was a very dramatic evening!