Autopsy Shows 'Queen Of Versailles' Star Death An Accident -- Mother Has Not Set Foot In Mansion Since Daughter's Death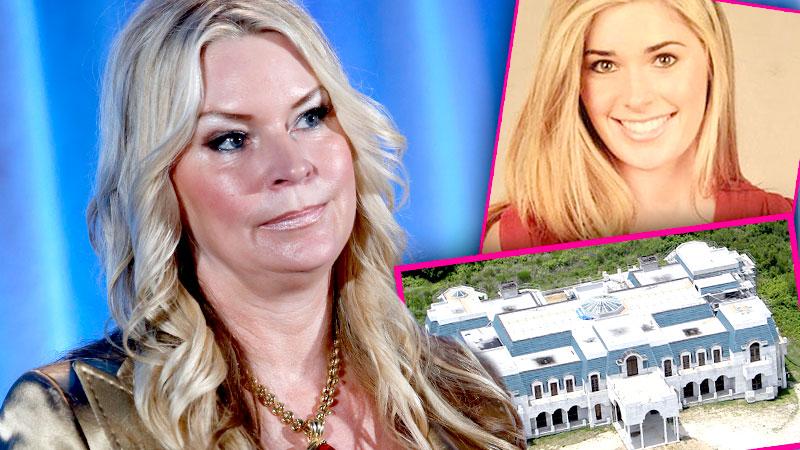 A newly released autopsy report confirms what Jackie and David Siegel, have believed all along -- their daughter's death was not a suicide, but rather an accidental drug overdose.
The Siegels made a name for their family in 2012 after starring in The Queen Of Versailles, a documentary film about their decadent lifestyle and over-the-top home in Windermere, FL. Then in June, tragedy struck when the couple's 18-year-old daughter Victoria, who had struggled with substance abuse issues, was found dead in their palatial mansion. As RadarOnline.com reported shortly after the teen's death, the coroner's office was not immediately able to determine the cause of death, and would need 8-10 weeks to complete their investigation. Now, the office has announced that the cause of death was an accidental drug overdose.
Article continues below advertisement
"In consideration of the circumstances surrounding the death, and after examination of the body, toxicology analysis , and review of the available medical records," the report reads, "It is my opinion that the death of Victoria Siegel, an 18-year-old white female found unresponsive in her residence and subsequently transported to the hospital, is the result of methadone and sertraline toxicity. The manner of death is accident."
Victoria's heartbroken parents sat down with Inside Edition to discuss how they have been coping since the death of their daughter. "As a mother, I can say it's the most horrible thing I have ever experienced, and I personally have not stepped foot inside the house since Victoria died," Jackie admitted. "
Following Victoria's funeral, Jackie was criticized for taking photos of the casket, but the distraught mother says that she was merely trying to hang on to the final seconds she would spend with her little girl. "It's my last moment to remember my daughter and that day. I know there's no book what you should and shouldn't do at a funeral. I just love my baby so much and I just want every last minute to remember her by."
In memory of their daughter, the Siegels have established The Victoria Siegel Foundation, which will aim to help teens that are struggling with addiction.
Tune in to Inside Edition on Thursday, July 30th for the full interview with the Siegel family.