Trouble In Paradise: Adam Levine & Behati Prinsloo Reportedly Headed For A Split Over His Party-Boy Ways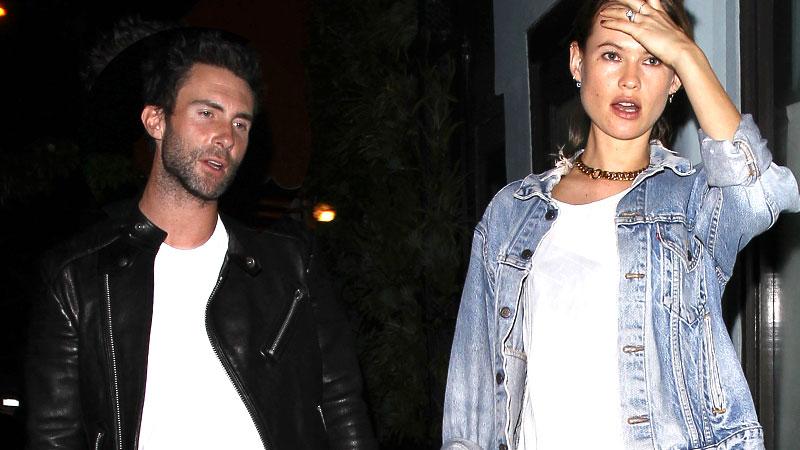 The honeymoon's over!
After just one year of marriage, Adam Levine and supermodel wife Behati Prinsloo's relationship is reportedly on the rocks.
Ironically, Levine was once quoted saying he'd never get married.
According to new reports, the Maroon 5 front man and the Victoria's Secret model have recently "hit a rough patch in their marriage."
On source said: "Adam's acting like the same playboy he was before they wed, and that's a problem for his wife."
Article continues below advertisement
"He goes out all the time and hangs out with other models," the insider continued. "Recently, Adam had a guys' night out and Behati found out he was chatting up girls. She was livid and they had a huge fight. It's a sore spot for her."
When the couple broke up briefly in 2013, Levine had a short-lived fling with model Nina Agdal before getting back together with – and engaged to – Prinsloo.
"Behati has had trust issues. She never wanted to be that nagging wife, but now she is, constantly calling or texting Adam to see where he's at. It's driving him crazy – and pushing him further away."
With tensions building for months, the couple is rumored to be heading for a full-on break up.
"Adam's not a bad guy," the source defended the rocker. "He just loves being with women. But he promised Behati that after they got married things would change – and they haven't."
Do you think their marriage will last? Tell us what you think in the comments below!