Bloody Bat Found In Murders Of Washington D.C. Family & Housekeeper –– Shocking New Evidence Revealed In Newly-Released Court Docs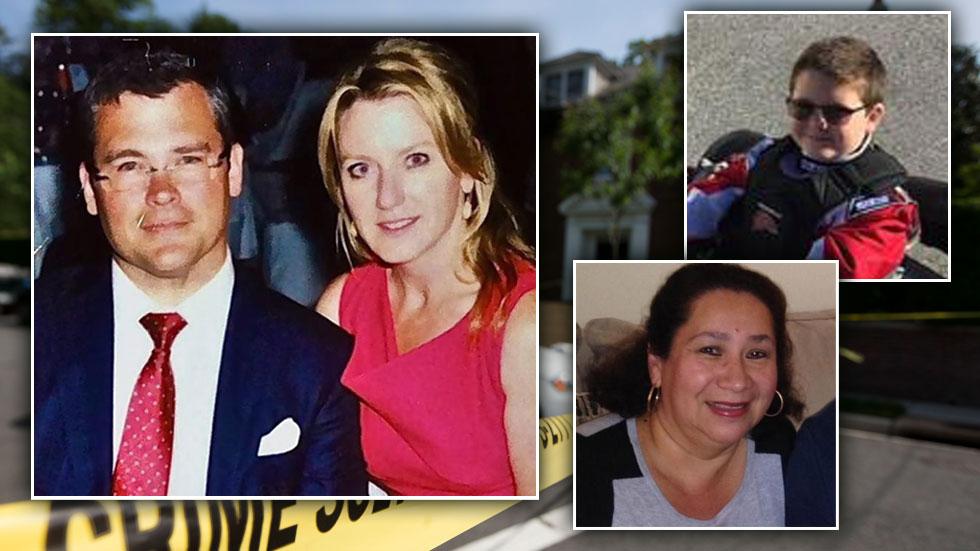 A bloody baseball bat was recovered from the bedroom of the Washington D.C. mansion where a family and their housekeeper were brutally murdered last month, authorities said.
As RadarOnline.com previously reported, Daron Wint has been identified as a first-degree murder suspect in the deaths of Savvas and Amy Savopoulos, their son Philip and housekeeper Veralicia Figueroa, who were found dead May 14 in the family mansion that was later set ablaze.
Article continues below advertisement
The three adults were found in the bedroom where the bat was located, according to court documents unsealed Wednesday, while the child was found in his bedroom.
Detective Damion Johnson wrote in an affidavit that "a baseball bat with what appeared to be blood on it" was found in "a bedroom on the upper level.
Watch the video on RadarOnline.com
"An adult male with apparent trauma to the rear of his head" was found "in that same bedroom," along with "an adult female with lacerations to her throat and head," Johnson wrote. In reference to Figueroa, he wrote that an "unknown individual, who was receiving CPR, was transported to a local hospital."
Wint was arrested May 21 while leaving a Maryland hotel, after authorities recovered his DNA off pizza crust he left in the upstairs bedroom where the bat was recovered from. Three of the four victims were stabbed before their death, officials said, noting that they did not think Wint acted alone in the horrific crime.
As RadarOnline.com previously reported, the family was laid to rest last week with hundreds coming to say farewell to the murder victims.