Gym, Tan, Felony! Teresa Giudice Caught Sunbathing In Prison Yard & Flaunting Her Hot Summer Body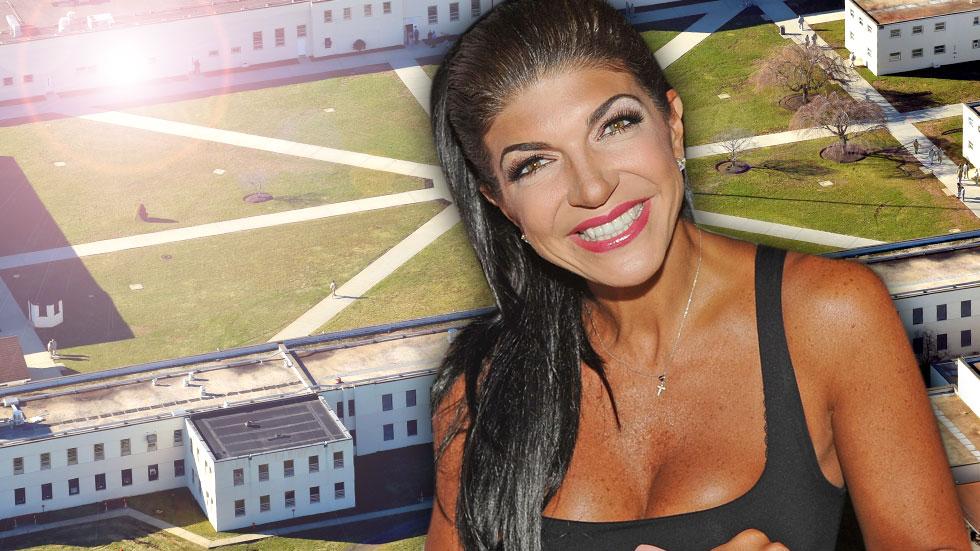 Teresa Giudice isn't letting prison stop her from her summer tanning tradition. RadarOnline.com has learned she has been spotted laying out on the grounds of the prison, and has been getting attention from other inmates for her hot summer body!
With the warmer weather, "Teresa has been laying out by the track area of the prison after finishing her work duty in the kitchen," an insider told Radar. "Typically each day, Teresa gets about one hour at the end of the day, with more time on the weekend to lay out. She is being very careful to not be photographed by any lurking photographers."
Article continues below advertisement
"Teresa thinks her tan, and the fact she is getting in shape, is causing more attention from the other inmates," the source claimed. "Whether or not it's true, who knows, as Teresa always thinks she is the center of the universe."
But even though she's a full-on Jersey girl behind bars, Giudice plans to become a class act once she's out of prison.
"She's taking care of her body, she's taking care of her mind," attorney James J. Leonard recently told E! News during an exclusive interview. "She's making sure her family's looked after. She's reprioritizing things in her life."
Giudice began her sentence shortly after the holiday season, and has already reached the half-way point.
According to our source, "Teresa is counting down to being released. She wants to look hot when she gets out!"