Disturbing Footage: Rachel Dolezal Caught Using The 'N' Word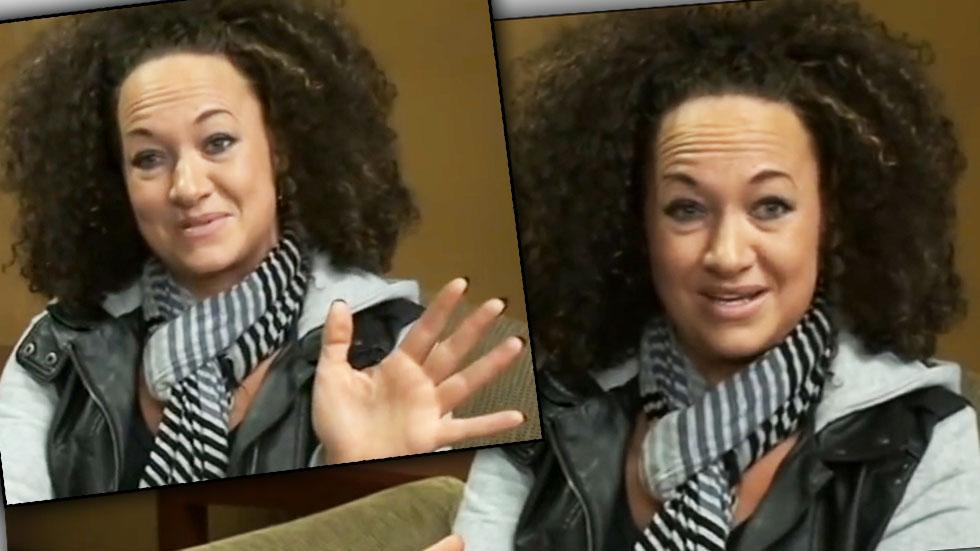 Rachel Dolezal was an NAACP leader and Africana Studies professor, but when it came to her own race, was she just totally clueless? Disturbing new footage has emerged that shows the race faker using the "N" word -- while discussing her son!
In a video by Lauren Campbell, a student conducting interviews for her senior thesis, Rachel talks about the black experience in American and casually drops a version of the "N" word while describing how her son, Frank, learned about Africa in school.
Article continues below advertisement
*WARNING Graphic Language*
In a later clip, she described what it was like growing up as a mixed black woman -- even though her parents have confirmed that she is actually white! Rachel talked about her experiences as a child, picking up a peach crayon and a brown crayon and trying to decide which was the one that she identified with.
"In my mind it was like either brown or peach... I remember kind of having anxiety over whether I was going to choose peach or brown, peach or brown, and that being something that created tension," Rachel said, her voice trembling. "And then also you know like, holding up the crayons to my own skin..."
Later, in the student interview, Rachel discussed being in a cafeteria with a table of black students, and a table of white students, and choosing to sit with the black students, where she felt more comfortable, regardless of protests that she was ignoring her white "side." She talked about feeling at home in the black community while in Mississippi, and feeling very "isolated and alienated" from the white community. "It was like a peach or brown crayon. You choose a side."
Article continues below advertisement
According to Gawker, Dolezal's parents say that she never used brown crayons to color herself.
Her experience with crayons was only the beginning of career as a visual, and some might say con artist. She would go on to become what her mother Ruthanne called in an interview with People, a "master artist," a talent that she says helped her daughter to be able to apply makeup and pose as a black woman. Indeed, Rachel's Linked In profile lists Master Artist, Model, and Ethnic Hair Stylist among her many talents.
"She could look like any ethnicity," her mother told People. "She has made herself look Asian before; it was a special event, a Chinese dinner. She always got attention."
However, despite her talent as an artist, there was one feat that Rachel says she could not pull off. "I remember one time trying to paint some like, white people... It looked awful! I actually don't think I can paint white people."