Bye Bye Bankruptcy! Sonja Morgan 'Happy' That 'Embarrassing' Chapter 11 Is Behind Her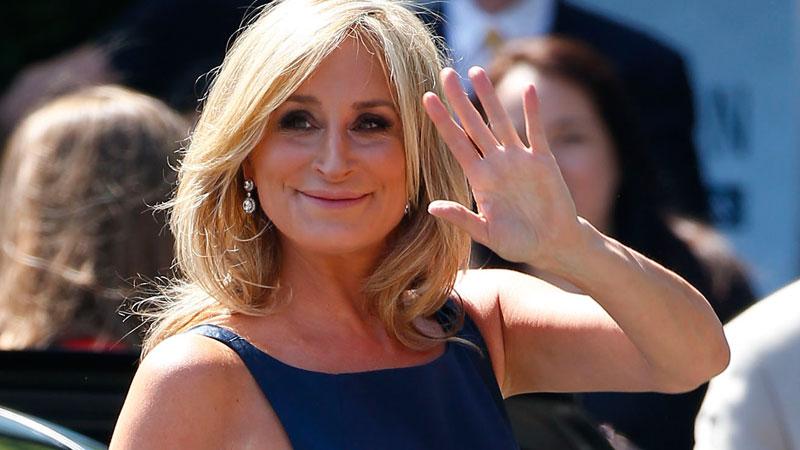 Sonja Morgan is finally starting to move forward with her life! On Tuesday, a bankruptcy court judge recently granted The Real Housewives of New York City star the ability to pay off her creditors and begin a plan to get out of her Chapter 11 filing status, and she told RadarOnline.com she could not be more thrilled.
"I'm so happy the Chapter 11 is behind me and I can move on with my life and have my finances private again," Morgan tells Radar. "It was very embarrassing to show the world my assets so publically: what houses I own and everyone speculating alongside me what I was going to sell and what I was going to keep."
Article continues below advertisement
Morgan is using the proceeds from the sale of her St. Tropez home to repay her creditors.
In the most recent episode of RHONY, Morgan's excitement about being free of the pressure lead her to invite all of her costars on a trip to the Turks and Caicos to celebrate.
But unfortunately, her costars haven't always been that supportive of Morgan as she dealt with the courts.
"When Ramona Singer inadequately described my reorganization with comments like 'The bank has my house' or 'Lady Morgan's house is crumbling,' I found that very painful because I always support Ramona whether she is right or wrong because she is my BFF," Morgan says.
Sadly, it didn't end with Singer.
"And then while I'm building my fashion house, the girls took that as an opportunity to criticize by masking it as concern," Morgan says. "They were implying to everyone that I wasn't focused."
Morgan, though, proved them wrong.
"But I can tell you, I was very focused for my business meetings, my trips to court, lawyer and accounting meetings, financial advisor meetings, all while putting my daughter first," she says. "It was very important to me to maintain stability for my daughter even though her dad and I divorced and it was very sad for me."
Article continues below advertisement
Today, Morgan is in a much better place.
"Now I'm free to 100% just build my businesses and be fully creative again," she says. "The chapter 11 reorganization was a fulltime job in itself with millions of dollars in administration fees."
"I loved being a movie producer and am very proud of my movie The Marsh starring Oscar winner Forest Whitaker," she says. "It was fulfilling to me creatively and I gave hundreds of people jobs."
Morgan is now happy to be able to do what she enjoys most.
"I love managing large teams," she says. "Even today, all my experience culminated in my Sonja Morgan New York fashion show because my Sonja and the City hat produced the show and created the event with my caterer and my sponsors."
"My fashion background, having a Bachelors degree in marketing from FIT and having modeled internationally, also came together in the reveal of my fashion and jewelry collection," she says.