Exclusive
Forgive & Forget! Trace Adkins' Wife Calls Off Their $20 Million Divorce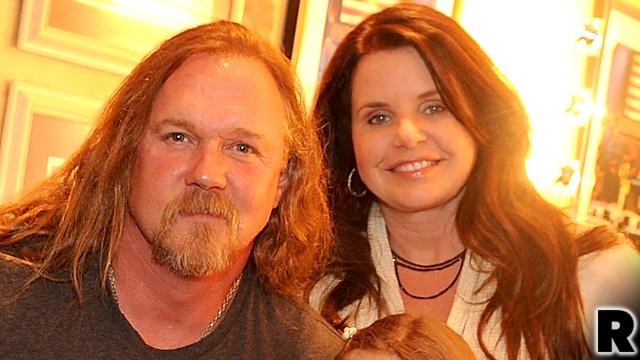 The long-suffering wife of lying, cheating, boozing country star Trace Adkins has dropped her divorce suit, according to new legal documents filed in the case.
The papers, obtained exclusively by RadarOnline.com, show that Rhonda Adkins filed an "order of voluntary dismissal" on June 1, nearly 15 months after she moved to end their troubled 17-year marriage.
The decision, which Rhonda's mother credits to her daughter's family values, puts an end to the couple's nasty $20 million split.
Article continues below advertisement
Citing her 63-year marriage to her late husband as an example, Jewell Forlaw told The ENQUIRER: "I loved him till the day he died, and I would want Rhonda to do the same thing. I believe in 'till death do we part.'"
Rhonda, 51, apparently feels the same way: She had filed for divorce, citing "irreconcilable differences" in March 2014 — less than a month after the singer's twisted double life was exposed and skirt-chasing Trace, now 53, had confessed to cheating on Rhonda with nearly a dozen women.
The hotheaded drunk even flew into gay-bashing and racist rants, making national news in early 2014 when he got into a blotto brawl with a look-alike impersonator.
As RadarOnline.com reported, before withdrawing her request, fed-up Rhonda tossed Trace out, slapped him with divorce papers, and sought primary custody of their three young daughters, amongst other demands.
UPDATE:
Larry Hayes, Jr., attorney for Trace Adkins said in a statement that the divorce will now proceed in mediation court, and that "all that remains is for the court to approve the agreements that have been executed by them both. An updated petition seeking such Court approval will be filed in the coming days."
Do you think Trace and Rhonda can make their marriage work? Weigh in the comments section below.