Rachel Dolezal Speaks Out On Racial Scandal With NBC's Matt Lauer: 'I Identify As Black'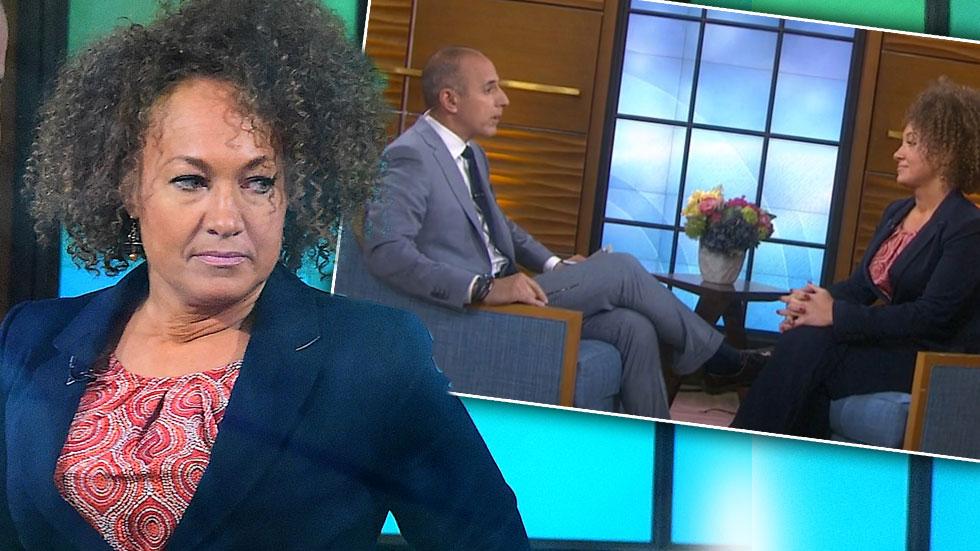 Rachel Dolezal, accused of masquerading as a black woman when she was born Caucasian, finally breaks her silence on the scandal.
The former NAACP Spokane chapter president was outed by her parents last week as being a white woman after years of altering her identity, and allegedly lying on applications for city positions.
In an interview on NBC's Today Show, Dolezal addresses the confusion with Matt Lauer.
Article continues below advertisement
"This is not some freak, Birth of a Nation blackface performance," she explains. "This is on a real connected level how I've had to go there with the experience."
Though she regrets letting her racial ambiguity fall by the wayside over the years, Dolezal ensures that she has always "identified as black," even drawing herself that way as a child.
"I was drawing self-portraits with the brown crayon instead of the peach crayon," she said.
Watch the Video on RadarOnline:
Unfortunately, the repercussions of her scandal have proven to be catastrophic, forcing the activist to step down from her post as Spokane chapter president for the NAACP.
In her parting statement, posted to Facebook, Dolezal explains:
"In the eye of this current storm, I can see that a separation of family and organizational outcomes is in the best interest of the NAACP," the statement reads.
"It is with complete allegiance to the cause of racial and social justice and the NAACP that I step aside from the presidency and pass the baton to my vice president, Naima Quarles-Burnley."