Escaped Convict Richard Matt Shot Dead By Cops, David Sweat Still On The Run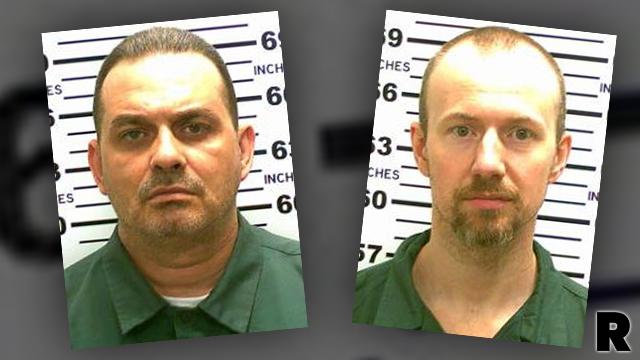 Escaped New York prisoner Richard Matt was shot today, 21 days after he and fellow inmate David Sweat escaped from Dannemora's Clinton Correctional Facility.
Matt is now dead, The New York Times reported, citing two law enforcement sources. No official statement has been released.
Matt was reportedly shot near State Route 30 north of Malone, New York.
The authorities are still in pursuit of Sweat and he has not been taken into custody.
Article continues below advertisement
The break in the case came when authorities located a cabin where the men had been hiding since their dramatic escape and they found conclusive evidence that linked the men to the location. They reportedly found "dropped items" near the home that were being processed for evidence that linked them to the fugitive killers. That cabin was located roughly 10 miles from where Matt was ultimately brought down.
As RadarOnline.com reported, the men allegedly escaped with help from prison guard Joyce Mitchell, who had reportedly been seduced by ladies man Matt.