NY Prison Break: Accomplice Used Raw Beef To Help Smuggle Tools To Escaped Convicts –– Shocking New Details As Search For Men Hits 19 Days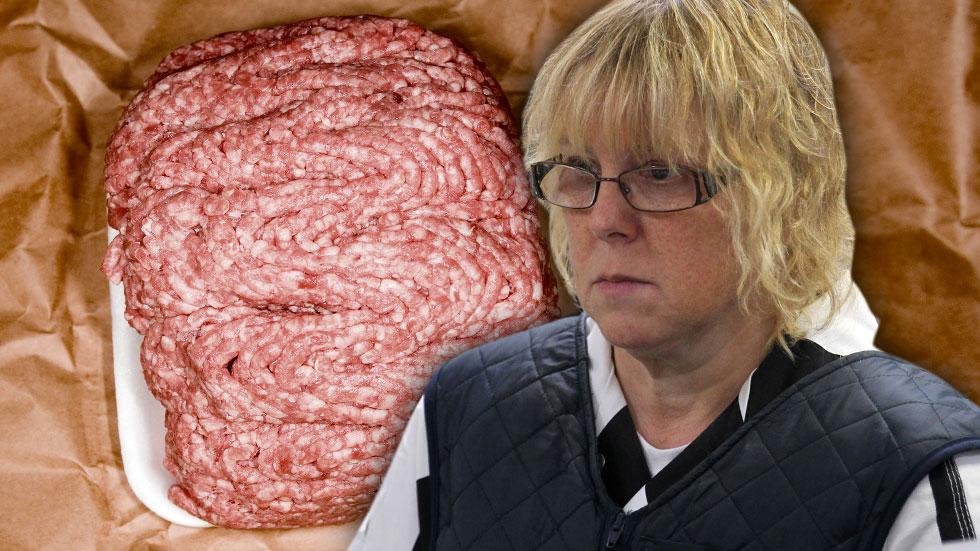 Joyce Mitchell, the accused accomplice of the two inmates who fled from a New York prison 19 days ago, used hamburger meat to conceal tools she gave them for their jailbreak.
Mitchell admitted to police she helped David Sweat and Richard Matt obtain hacksaw blades and a screwdriver, according to Clinton County District Attorney Andrew Wiley, by hiding the tools in beef, then refrigerating it in the tailor shop of Dannemora's Clinton Correctional Facility. (She also did favors for the convicts by bringing them baked goods, and requesting authorities at the prison move the two prisoners into neighboring cells.)
Article continues below advertisement
Mitchell arranged for corrections officer Gene Palmer -- who's since been put on paid leave -- to deliver the raw hamburger meat to Sweat and Matt in the kitchen area of the jail, Wiley said.
She had Palmer bring the meat to the men -- avoiding a metal detector -- which was against the rules at the prison, sources told CNN.
Palmer was unaware of the tools being smuggled in the meat -- and was duped by Mitchell -- his lawyer Andrew Brockway told CNN.
"He wants these two individuals to be caught," Brockway said, "and anything that he can do to help law enforcement do their job, he's willing to cooperate."
Palmer, who once received one of Matt's paintings, routinely used the prisoners as informants "to ensure the safety of his co-workers and of the facility, and of other inmates," Brockway said.
Watch the video on RadarOnline.com
In related thews, the hunt for the men Tuesday extended to more than 1,000 officers scouring New York's Franklin County near the rural areas of Titus Mountain and Owls Head. Sheriff Kevin Mulverhill said the area is composed of "very rough terrain" that's "not easy to get to" or travel across. Police are concerned that the hunting cabins in the area might provide the convicts with weapons if they're in the area.