NY Prison Break: Bloodhounds Detected Scent At Nearby Mobil Gas Station –– Plus New Details On Worker Investigated In Escape Of 2 Convicts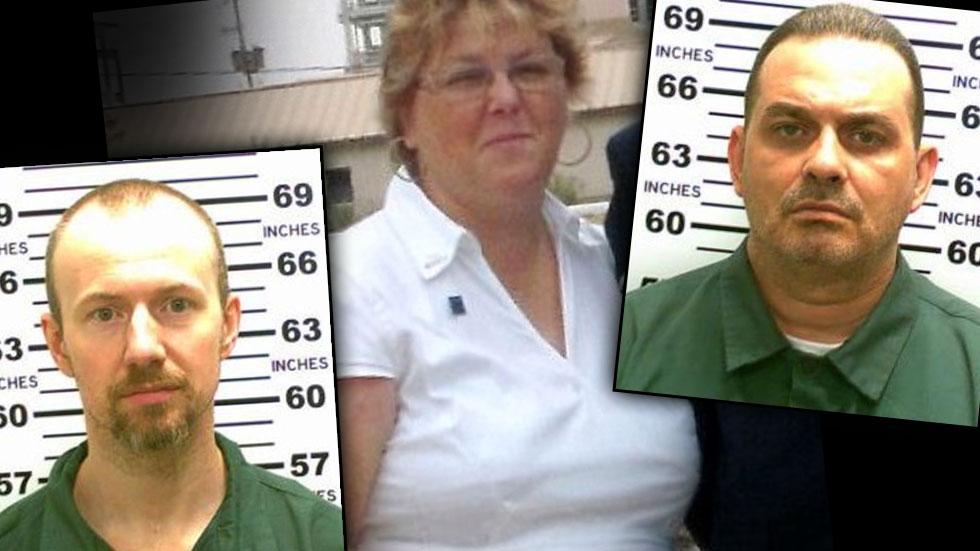 An upstate New York Mobil gas station was the focal point of police Friday, as they searched for clues to capture escaped convicts David Sweat and Richard Matt.
The station was where bloodhounds caught a scent that led to the town of Cadyville, according to Clinton County District Attorney Andrew Wylie said, adding that the two men might have been looking for food at a Subway sandwich shop in the Mobil.
Article continues below advertisement
Clarifying earlier remarks, Wylie said that Joyce Mitchell, an employee of Dannemora's Clinton Correctional Facility, brought unidentified contraband to the men -- not power tools -- confirming her actions were considered illegal.
Wylie earlier confirmed that Mitchell had a hand in helping the convicts in their escape, which has led to a seven-day manhunt in upstate New York.
The 51-year-old supervisor in the prison tailor shop had been the subject of an internal prison investigation after a complaint was filed to officials that she was too bonded to Sweat, Wylie said. Investigators found no evidence against Mitchell and did not discipline her.
New York Gov. Andrew Cuomo vowed to bring justice to those who might have had a hand in helping convicts David Sweat, 34, and Richard Matt, 48, make their break.
"If you do it, you will be convicted," Cuomo said, "and then you'll be on the other side of the prison that you've been policing, and that is not a pleasant place to be."
Cuomo said "several people who may have facilitated the escape" are under investigation.
Article continues below advertisement
Mitchell's neighbor Sharon Currier, calling her "not somebody who's off the wall," told the AP she couldn't "believe she'd do something so stupid."
As RadarOnline.com previously reported, government officials told NBC News that Matt had charmed Mitchell with sweet talk the past few months -- "She thought it was love," one official said -- in hoping she would be their getaway driver in the caper. The deadly duo broke out of the prison Saturday after using power tools to cut through their steel cell wall before snaking across a catwalk, breaking a brick wall, traveling through a steam pipe, and exiting out of a manhole cover outside the maximum-security correctional facility that houses 3,000 inmates.
Watch the video on RadarOnline.com
In related news, Wylie said that the discovery of a possible scent linked to the men by tracking dogs Thursday, has authorities optimistic that immediate progress can be made in capturing the escaped prisoners.
"If this is an actual true lead that the dogs are following on," he said, "we hope to be successful in the next 24 hours."
Sweat was sentenced to life with no chance of parole in the 2002 killing of a police officer, while Matt was serving a 25-year-to-life sentence for a 1997 conviction in the kidnapping and killing of a man. A $100,000 reward has been offered for info leading to the recapture of the inmates.