Second Prison Worker Arrested In Jailbreak Of NY Inmates –– Find Out Shocking Details Of His Role In Incident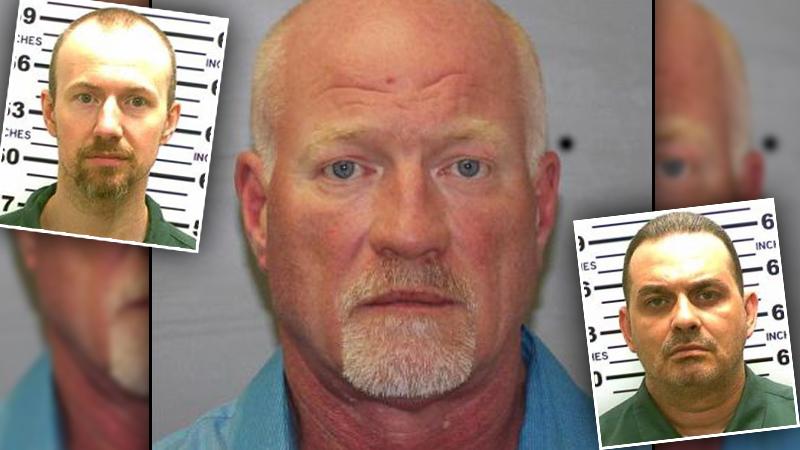 Corrections officer Gene Palmer has been arrested and charged for his role in the escape of two inmates who fled from an upstate New York prison 20 days ago.
The Clinton Correctional Facility guard will plead not guilty in his Thursday arraignment, according to his lawyer Andrew Brockway.
Palmer on Thursday posted $25,000 bail in his arrest on charges of promoting prison contraband, tampering with physical evidence and official misconduct in connection with the June 6 escape of David Sweat and Richard Matt.
Article continues below advertisement
"I can 100 percent confirm that he did not know they were planning on breaking out of the prison," the lawyer said.
Palmer, 57, "did pass ... hamburger meat" to the men -- breaking prison protocol -- but had no clue it contained tools (such as hacksaw blades and a screwdriver) that enabled the two men to make their breakout, Brockway said, adding that Palmer "shouldn't have done it" and has "apologized for it."
Palmer has admitted to informally associating with the escaped convicts: According to newly-released court docs, Palmer gave Matt, an artist, supplies to make him "elaborate paintings," which he later burned and buried in the wake of the jailbreak.
"Matt provided me with elaborate paintings and information on the illegal acts that inmates were committing within the facility," he said.
Palmer also permit Sweat to access areas of the jail that led to a catwalk that was crucial in their escape; and gave them screwdrivers and pliers on at least four occasions over the last 8 months, court docs stated.
Article continues below advertisement
He stressed, "I did not realize at the time, that the assistance provided to Matt or Sweat made their escape easier."
The guard has been cooperative with police in their ongoing probe for the pair of fugitives, Brockway said, as Palmer "understands this is a public emergency, and any information that he has he will give to authorities to help capture Mr. Sweat and Mr. Matt."
Sweat was sentenced to life with no chance of parole in the 2002 killing of a sheriff's deputy; and Matt was serving a 25-year-to-life sentence for a 1997 conviction in the kidnapping, killing and dismemberment of his ex-boss.
Palmer also plays guitar and sings in a rock band called Just Us.
He's the second prison employee to be charged in connection with the jailbreak, as Joyce Mitchell, Sweat's purported lover, is also in custody after admitting to placing the tools in the meat.
Watch the video on RadarOnline.com