Prison Break! Killers Had Help Breaking Out Of New York Prison -- Who Was Their Accomplice? Manhunt Underway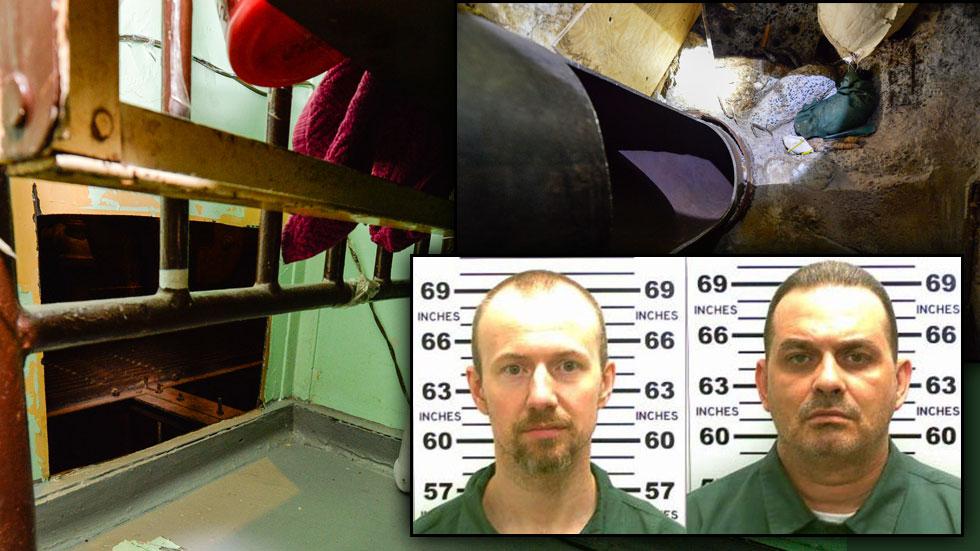 The two inmates who used power tools to escape from the maximum-security wing of New York's Clinton Correctional Facility had to have used help, New York Governor Andrew Cuomo told CNN on Monday.
Convicted felons Richard Matt and David Sweat reportedly "cut" their way out of the prison after their nightly bed inspection on Friday, breaking through both steel and brick walls and even slicing a pipe before making their escape.
Article continues below advertisement
As for possible accomplices, police have been interrogating a female employee they believe had been wooed by Matt, known as quite the charmer.
"When Matt's cleaned up, he's very handsome and, in all frankness, very well endowed," Detective David Bentley, who assisted in convicting Matt in the 1997 murder of a New York businessman, told the New York Post. "He gets girlfriends any place he goes."
But authorities have not ruled out the possibility of multiple accomplices involved in the escape, dividing the prison staff into categories for their interview process.
"We're going through interviewing all the civilians and contractors first. I'd be shocked if a corrections guard was involved in this," Cuomo said of the investigation.
The prison had been under heavy construction in recent months, making it more possible for inmates to devise an escape plan, however time consuming it would be.
"To do all that, it would have to take weeks, if not months," one source shared. "This was well-planned and thought out for some time.''