On The Attack! 'RHOC' Newbie Meghan King Edmonds Rips Into Vicki Gunvalson — 'I Call Out Her Faults'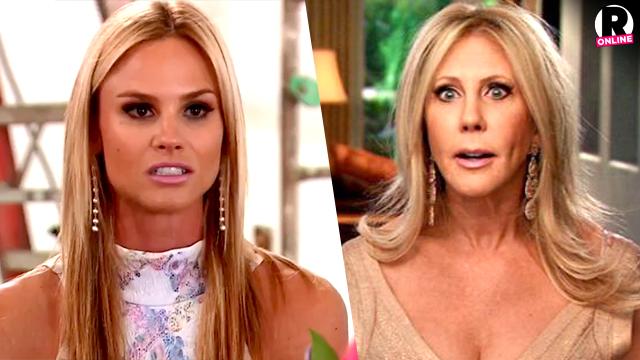 Meghan King Edmonds may be the newest cast member of Real Housewives of Orange County, but she's already proving she can catfight with the best of her Bravo co-stars — especially resident queen bee, Vicki Gunvalson!
"I think that Vicki goes around in circles when she talks and she likes to place blame and ask me about who I am and what my family's about and then change the subject and talk about something personal," King Edmonds told OK! in a revealing new interview.
Article continues below advertisement
"I called her out on what she was doing. And I don't think she liked it, so she came more and more after me…I call out her faults."
King Edmonds goes on to dish about all the women on the show, who she knew nothing about before other than what she "saw on TV."
Tamra Barney "is really different than what I expected," explains King Edmonds. "I was expecting her to not be nice to me and just be snarky and it was total opposite, we hit it off right away."
MORE ON:
The Real Housewives of Orange County
Conversely, continues Kind Edmonds, "I thought Vicki and I would hit it off right away and be friends but that didn't go as planned."
She also expected Shannon Beador to not like her "and that pretty much went as planned," jokes the reality star.
As for Lizzie Rovsek? "I was expecting to like because her we're around the same age and that worked out."