Reality Robbery! Court Documents Show How Monster Mama June Shannon Made Big Bucks — But Allegedly Stole $300K From Daughter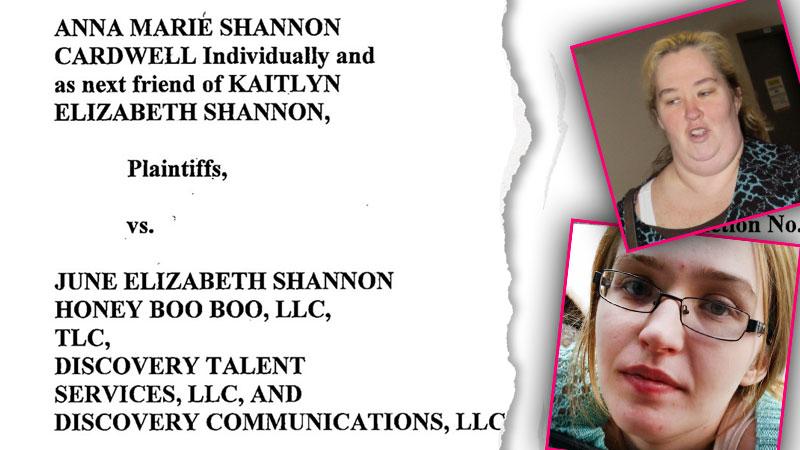 Mama June Shannon made a name for herself when she starred on the reality show Here Comes Honey Boo Boo — and it appears she now wants to keep all the glory and money from the hit for herself.
RadarOnline.com has learned that Shannon raked in hundreds of thousands of dollars on the program that followed her life with her daughters, including young pageant queen Alana Thompson.
Now Mama June's daughter Anna Shannon Cardwell is going after Mama June Shannon for not paying her and her baby girl, Kaitlyn, their cut of the money earned, reveals a troubling new lawsuit.
Article continues below advertisement
According to the legal documents, Cardwell and her daughter Kaitlyn, 3, had legal agreements in place that often provided ten percent stakes in any money brought in from Here Comes Honey Boo.
For example, "Mrs. Shannon's family appeared in at least 45 episodes that aired," reads the lawsuit. "At least 35 of these episodes were hour episodes, which entitled Anna and Kaitlyn's trusts to at least $65,625.00 each and at least ten of these episodes were half hour episodes, which entitled Anna and Kaitlyn's trusts to at least $12,500.00 each."
Cardwell, 20, who no longer lives with Mama June, was also entitled to money stemming from the show's endorsement deals.
The lawsuit states that on February 22, 2013, "Mrs. Shannon and Anna signed Amendment 4 to the Access Agreement, which entitles Mrs. Shannon's Family to two percent (2%) of all profits generated by" the publication of TLC Kitchen: 150 Timeless Recipes From Our Family to Yours.
All in all, claims the lawsuit, "Anna is owed at least $201,857.49 plus interest and Kaitlyn is entitled to at least $99,555.49 plus interest," meaning Mama June raked in hundreds of thousands of dollars from the now canceled show, some of which is now unaccounted for.
Article continues below advertisement
A source close to Mama June tells RadarOnline.com: "TLC paid all the kids direct to there accounts. The lawsuit is a joke. Anna and Kaitlyn had their own contract which clearly stated that TLC paid everyone direct. June never had there money."
As RadarOnline.com reported, the family's popular program came to a sudden end after Mama June began hanging around Mark McDaniel, who served a 10-year prison sentence for sex crimes against Cardwell.
Cardwell has confirmed that she was molested by McDaniel when she was only eight years old.
"I believe my mother is seeing him and hanging around him," the stay-at-home mom told RadarOnline.com when she found out the shocking news her mom had rekindled a relationship with McDaniel. "I'm hurt."