Exclusive
Laura Bell Bundy Reveals Secrets Behind Her New Album 'Another Piece Of Me' — And What It's Like Being Friends With Miranda Lambert!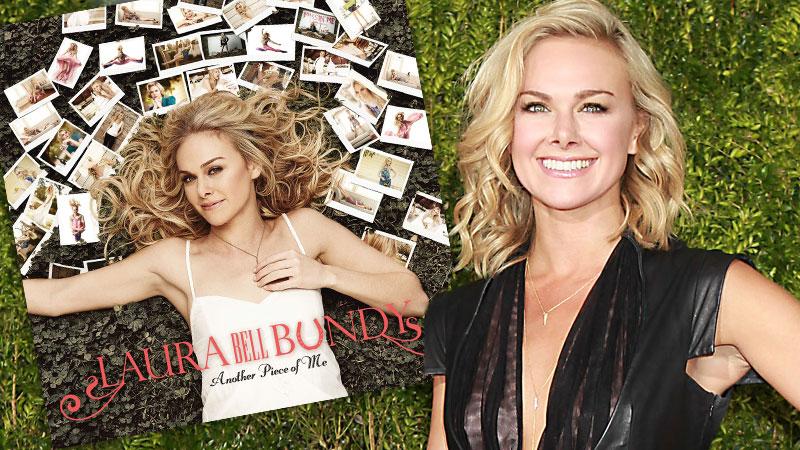 Triple threat Laura Bell Bundy has made a name for herself on Broadway, television, and in the country music world. On June 9, she continued her quest for total entertainment domination with the release of her latest album, Another Piece of Me. RadarOnline.com got the chance to catch up with bubbly Bundy and talk about all things music, what it was like to play Elle Woods, and her closest country girlfriends.
Article continues below advertisement
Radar: What makes Another Piece of Me different from your previous albums?
Bundy: I feel like it's a little more personal, a little bit more about my personal history and kind of what makes me tick. It's a little more self-reflective than I would say the last record was. The last record was love and things and getting over them or having regrets about them, but this one is less male-centric and kind of me-centric.
Radar: Which song is your favorite on this album and why?
Bundy: "China And Wine" is probably my most personal, and favorite on the record. And then second to that, "Let's Pretend We're Married." I just love that song because it's a little bit old school country, and I really am talking about my commitment phobia in the song.
Radar: What does the name of the album and song Another Piece of Me mean to you?
Article continues below advertisement
Bundy: I wrote that song with Kristian Bush. I had just seen an ex boyfriend. And I had that feeling where like a puzzle piece of me fit back in and I was like, 'That's who I was years ago, I haven't experienced that version of myself in awhile.' So we start talking about that—that you are different versions of yourself with different people and at different times in your life, and you have these experiences where you leave a piece of yourself behind and you pick up another piece. So that's basically what I think of this record. The songs are all pieces of me.
Radar: You were in Miranda Lambert's video for "Only Prettier" with Kellie Pickler. Are you girls friends in real life?
Bundy: Yeah, we're all friends.
Radar: You act and sing. Which one do you like more and why?
Bundy: My true passion is being creative. It doesn't matter if it's an idea for a song, it can be an idea for a way to deliver a line, it can be an idea for a character… I just am in love with the artistic process.
Article continues below advertisement
Radar: Who is your biggest inspiration in the country music world?
Bundy: Dolly Parton is probably my favorite country singer. I just love the sound of her voice. She has a talent as a writer, she has a great sense of humor, and she is larger than life. And I was always obsessed with her and her boobs. I dressed up as Dolly Parton at like 6 years old and put oranges in my chest. And I would talk like her and sing like her. I just thought she was the coolest.
Radar: Who has been your favorite character to play?
Bundy: Elle Woods was my favorite character because she was the same as who I was at 25-26 years old. There was so much of how I was that I put into that character and I still really think that that was a monumental experience for me.