Exclusive
Building A New Empire! Kylie Jenner Ditching The Kardashians For Tyga's New Reality Show -- The End Of 'KUWTK?'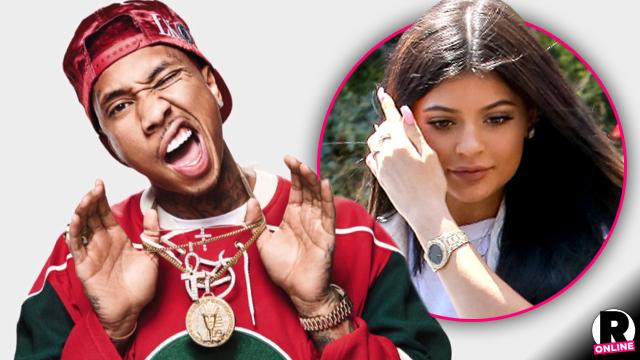 Teenage reality star Kylie Jenner and 25-year-old Tyga just arrived in Cannes, France yesterday with Kim Kardashian, Kris Jenner, and other members of the Kardashian entourage. But according to a source close the Keeping up with the Kardashians family, it's not that the rapper is joining the Kardashian empire. Instead, the 17-year-old and her older boyfriend have a master plan that will pull Jenner away from the show that made her famous!
Article continues below advertisement
"It is no coincidence that Kylie changed her name on her social media to 'King Kylie,'" the insider tells RadarOnline.com, insisting that it's just one sign she is joining his show, Kingin' with Tyga.
RadarOnline.com has learned that the show, which premieres on July 24, will not only showcase the couple's talent, but will also be the platform for their announcing their relationship to their fans when Jenner turns 18 years old on August 10.
"Unfortunately, because it premieres before she turns 18, they do not want to show that she is his girlfriend in the beginning and will wait until she is an adult to work it in," the source says.
According to the source, "It will be great for ratings and perfect timing to have their first kiss on-air. It will also be great exposure for her as an upcoming artist."
"Kylie is very serious about getting into music now and has been since she started vocal training a year ago. With a show on MTV, a show on E!, help from her brother-in-law Kanye West and Tyga by her side, she will definitely have a fair shot," the source claims.
"She knows her vocals have to be on-point or she is going to get laughed right out of the business," the source says.
"But everyone who has heard her says she actually has a good sound and it is different than what is out there right now."
Will you watch Tyga's upcoming reality show 'Kingin' With Tyga' featuring Kylie Jenner? Tell us your thoughts in the comments below.